The Houndstooth pattern is a classic pattern that uses two contrasting colours. In crochet, the Houndstooth stitch is an easy, beginner-friendly stitch created by alternating single crochets and double crochet stitches. If you want to learn how to crochet the Houndstooth Stitch, then scroll down!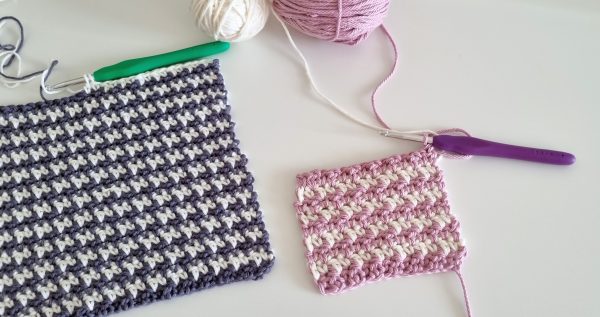 The Houndstooth stitch is basically the same as the Lemon Peel Stitch. The only difference here is the use of two contrasting colours. You get the houndstooth pattern by alternating each colour in every row. So, if you know how to crochet the Lemon Peel stitch, then you already know how to crochet the Houndstooth stitch!
If you're a beginner, don't worry! The Houndstooth crochet stitch is actually really easy to learn. All you need to know are the basic stitches of single crochet and double crochet. Once you've got those down, you'll be able to crochet the Houndstooth stitch in no time at all! 🙂
Crochet Houndstooth Stitch Tutorial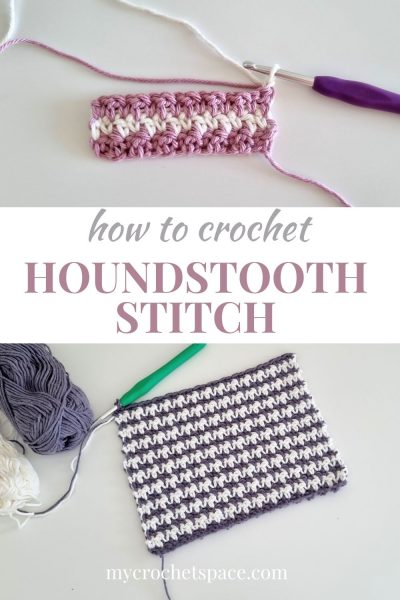 Abbreviations (US Terms)
Ch = chain
St = stitch
SC = single crochet
DC = double crochet
Material
Any type of yarn
Matching crochet hook
Houndstooth Crochet Stitch Written Instructions
Chain any odd number. For this demonstration, I chained 15.
Row 1: SC in second chain from hook, *DC in next, SC in next, repeat from * across the row. DC in last St. Change to your contrasting colour in the last stitch.
Row 2: With the new colour, Ch 1 and turn. SC in first St (on top of DC in previous row, see photo tutorial below), DC in next (on top of SC in previous row), *SC in next, DC in next, repeat from * across the row.
Row 3- until your desired size: repeat row 2
When working with the Houndstooth stitch, there are a few key things to keep in mind. First, you should always start a new row with a single crochet and finish with a double crochet stitch. Additionally, it's important to change colours in the last double crochet stitch of each row and carry the non-working yarn across.
Make sure the non-working yarn is not too tight and not too loose. If it's too tight, your tension and edges will not be straight. After I finish one row, I gently pull the non-working yarn to tighten the first stitches where the colour was changed. Then I straighten the rest of the row so the yarn is loosely spread inside and the rest of the crochet project can stretch a little. Watch the video demonstration for more visual guidance.
Crochet Houndstooth Stitch Photo Tutorial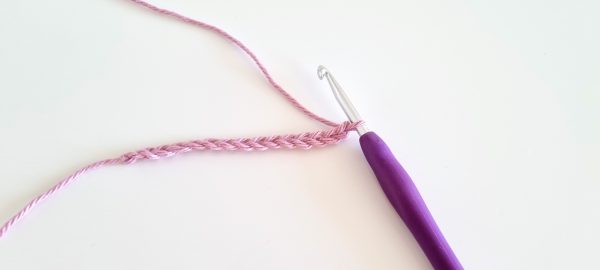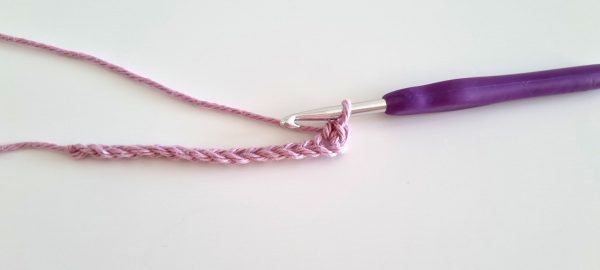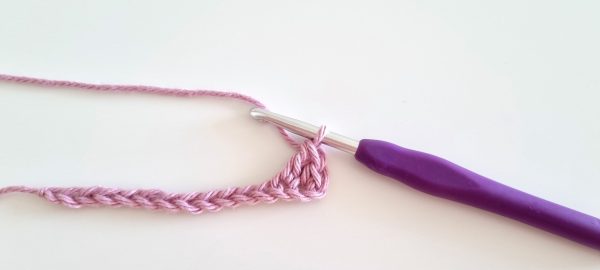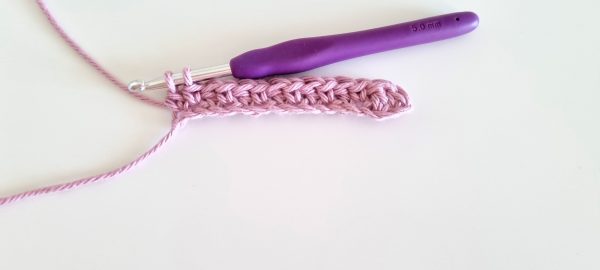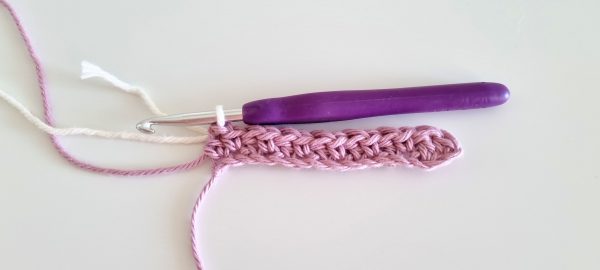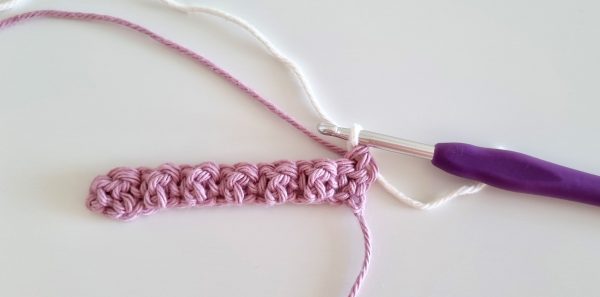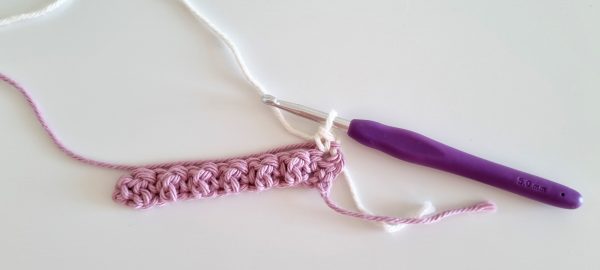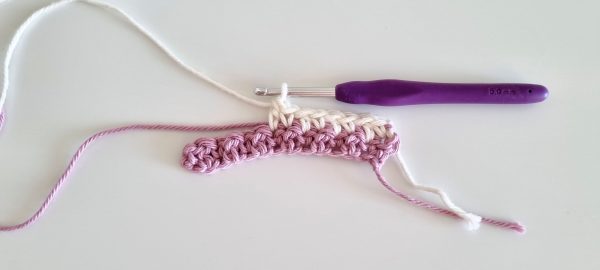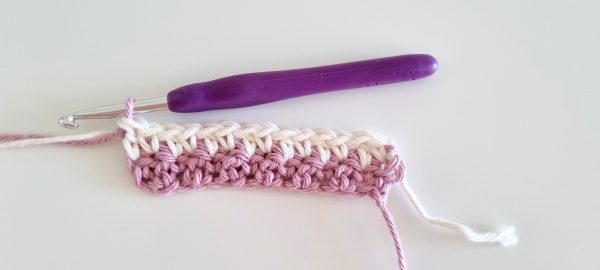 Crochet Houndstooth Stitch Video Tutorial
I really hope you enjoy working with the Houndstooth crochet stitch! Please share your thoughts with me in the comments section below. I'd love to hear if you find this stitch as fun and easy to crochet as I do.
Houndstooth Stitch Crochet Uses
Blankets. One of the most common uses of the Houndstooth crochet stitch is in creating beautiful and unique blankets. The stitch pattern can be worked in multiple colors to create a fun and playful design or worked in neutral colors for a more classic and timeless look. Houndstooth crochet blankets are perfect for adding a touch of sophistication to any living space.
Winter Accessories. Another popular use for the Houndstooth crochet stitch is in making stylish and warm winter accessories such as scarves and hats. The stitch pattern creates a dense and sturdy fabric that's perfect for keeping out the cold weather. Houndstooth crochet scarves and hats are great for adding a touch of style and personality to any winter outfit.
Clothing. Finally, the Houndstooth crochet stitch can also be used to create fashionable clothing such as sweaters, cardigans, and vests. The stitch pattern creates a unique and eye-catching texture that's perfect for making a bold fashion statement.
Kitchen Accessories. With this stitch pattern, you can make beautiful and unique towels (dish/hand towels) and washcloths that are both practical and stylish.
More Crochet Tutorials
Free Crochet Patterns