Crochet Crumpled Griddle Stitch is a modified or a variation of the Griddle Stitch (also known as Lemon Peel Stitch and Seed Stitch). It's a very simple and easy to learn stitch and is great for crochet beginners. It produces a beautiful texture which makes it popular for crochet baby blankets, afghans, throws.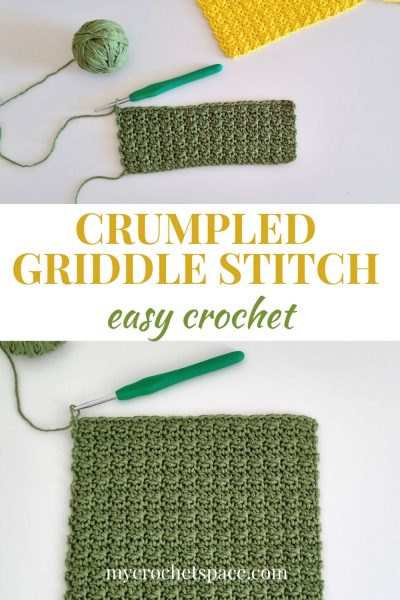 The Crumpled Griddle stitch is created by alternating two of the basic crochet stitches – single crochets and double crochets. It's a one-row repeat which makes it a very easy and beginner friendly pattern! If you already know how to crochet those basic stitches then you will find the Crumpled Griddle stitch easy!
How to Crochet the Crumpled Griddle Stitch
Difficulty: Easy
Abbreviations (US Terms)
Ch = chain
St = stitch
SC = single crochet
DC = double crochet
Material
any type of yarn
matching crochet hook
Crumpled Griddle Stitch Crochet Instructions
Chain any even amount of chains.
Row 1: SC in second Ch from hook, *DC in next Ch, SC in next, repeat from * across the row. You should finish with a SC in last stitch.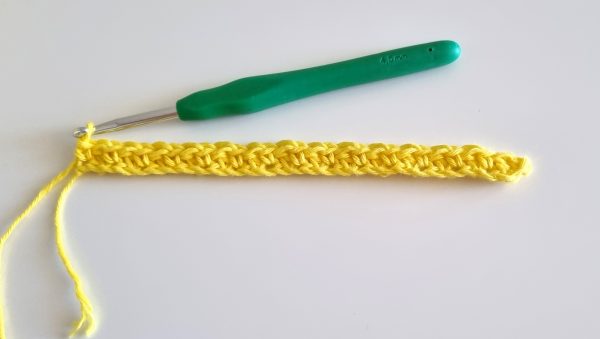 Row 2: Ch 1 and turn. *SC in first, DC in next, repeat from * across the row. Your last St should be a SC.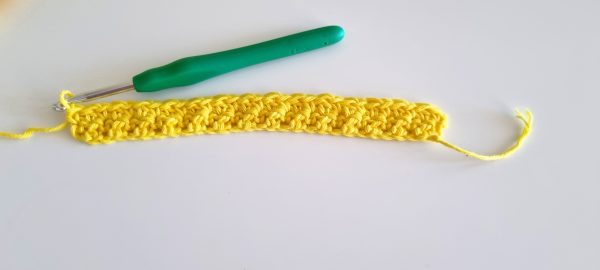 Repeat row 2 until you reach the desired size.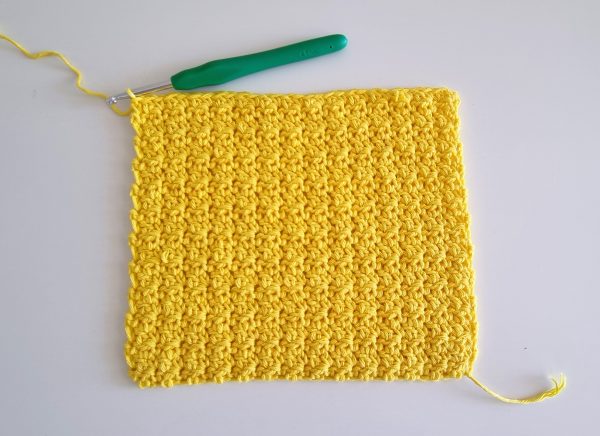 Note: For Crumpled Griddle Stitch, you should always work single crochets on top of the single crochets in previous row and double crochets on top of double crochets in previous row. That is the main difference between the Griddle Stitch and the Crumpled Griddle Stitch. Below you can see the difference in texture between the Griddle stitch on the left and the Crumpled Griddle stitch on the right. On the right, the stitches are more organised in straight lines and on the left they are shifting.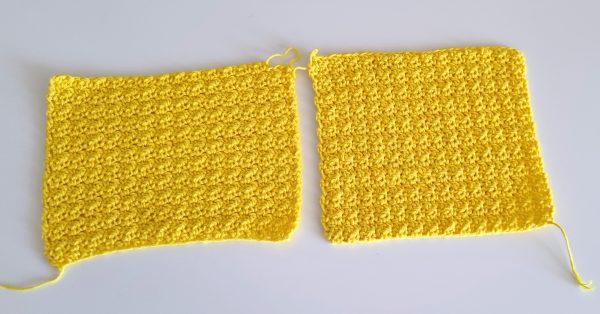 To clarify, the Griddle Stitch is also known as the Lemon Peel stitch and the Seed Stitch. It's exactly the same stitch but for some reason it has a couple of different names. There is also the Houndstooth Stitch, which is the same as the Griddle Stitch, but it uses at least two contrasting colours, alternating each row.
A quick pattern summary for the Crumpled Griddle Stitch:
Chain any even number of chains
Alternate SC and DC
start every row with a SC and finish with a SC
SC should be on top of SC and DC on top of DC in previous rows
Crumpled Griddle Stitch Uses
Baby Blankets, afghans, throws
Washcloths, dishcloths
Kitchen dish towels, hand towels
Scarves, Shawls
Other Crochet Stitches
Free Crochet Patterns