The Thermal Stitch is by far the best stitch (that I know of) for a potholder. It's quite dense and thick – it's basically double the thickness of a normal single crochet. It's perfect for a potholder or anything that needs that extra thickness.
When trying this stitch for the first time, the trickiest part is to find the right stitch that you need to crochet into. The whole pattern consists of single crochets that are worked into the back loops of current and previous rows together. That's what creates the thickness.
If you're trying this stitch for the first time, it might take a little longer the first couple of rows as you need to pay extra attention to the stitches. But after a few rows the stitches become more prominent which will make it super easy to work with!
Scroll down for the free pattern.
This post may contain affiliate links. For more information please see my disclosure page.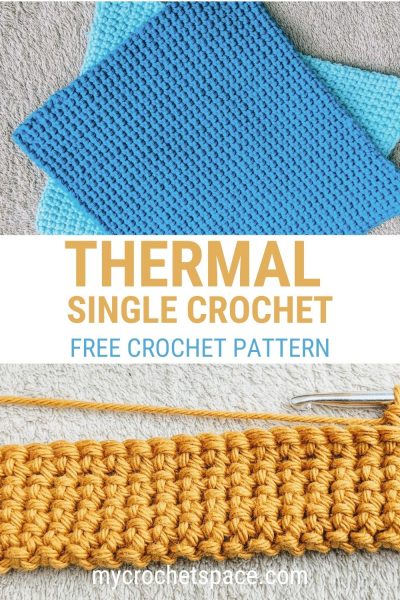 Material:
Yarn: any 100% Cotton (Lion Brand has some nice coloured cotton bamboo yarn)
Hook: 3mm (I'm using this set of hooks here)
Dimensions:
This potholder measures 17cmx17cm (6.5"x6.5")
Abbreviations:
Ch = chain
Sc = single crochet
St = stitch
Th st = Thermal stitch
Crochet Pot Holder Pattern:
Ch 35 (or any number if you'd like to make it bigger or smaller)
Row 1: Sc in the second chain from the hook and across (34 total). Ch 1 and turn it in a way that you still see the same side you were just working on, see picture below.
Row 2: Insert the hook into the back loop of the very first stitch and into the parallel loop from the chain row (refer to picture). Work a single crochet as normal through both of those loops. That's one thermal stitch.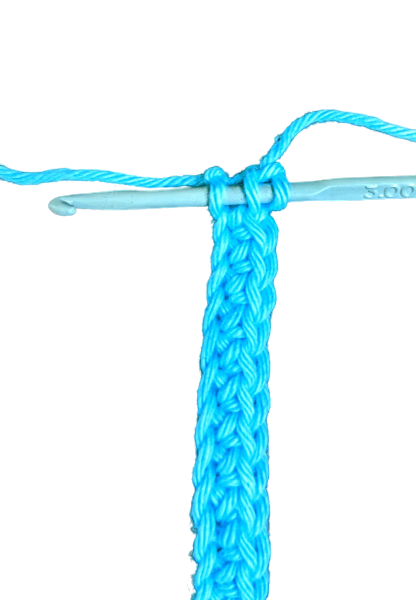 Row 3-36: Repeat Row 2. Always work a single crochet into both, the back loop and the parallel loop of the row below = Thermal Stitch (watch video below)
Last Row: The only difference here is that this time instead of inserting your hook into the back loop – insert your hook under the 'v' (both loops – as a normal SC) and the parallel loop from row below. You'll have four loops on your hook, see picture below. This will create a nice finish.
Loop: After you finish your last row, chain 20 to make a loop.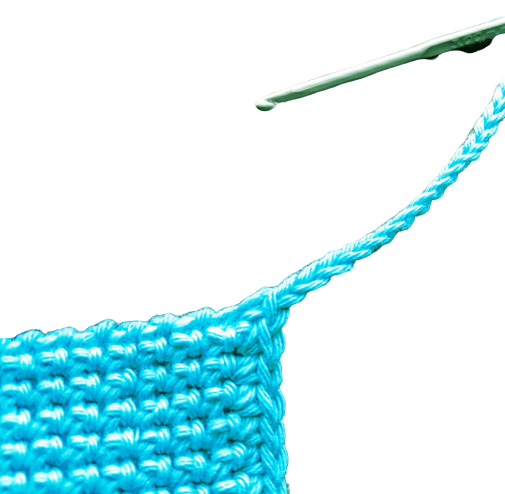 Work a Sc into the same stitch. Then do a couple of slip stitches along the side to even out the finish. Weave in ends.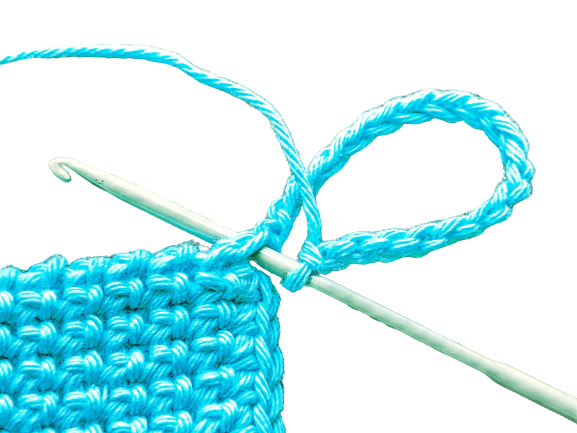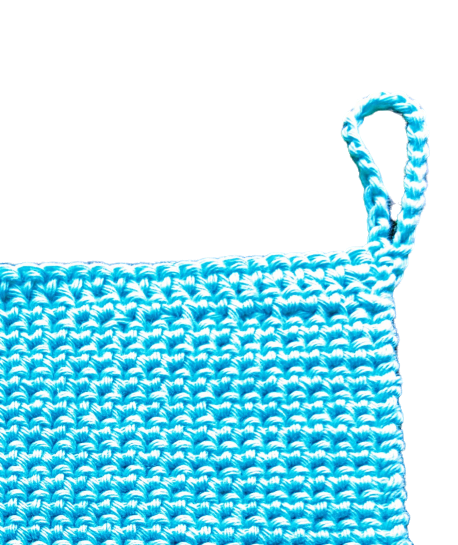 Done!
Let me know in the comments what you think of this pattern and what else you could use it for!
Try the Half Double Crochet Thermal Stitch Potholder – I really like the texture of it!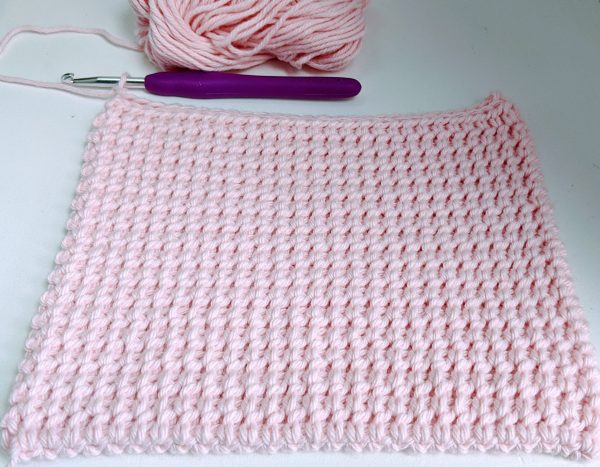 And here is another pattern (Spider Stitch) that is extra dense and could be used for pot holders or washcloths.