When the days start getting shorter and the air cools down – it's the perfect time to crochet! If you're looking for a variety of crochet patterns for your autumn wardrobe then check out the collection of fall crochet patterns below. In this collection, you'll find beautiful patterns for scarves & beanies, cardigans, accessories and home decor!
I have grouped the patterns into different categories together so you can find what you're most interested in first. Or just scroll down and get inspired by all the different crochet designs and colours!
33 Fall Crochet Patterns
Pin this for later so you can find these crochet patterns when you need them again!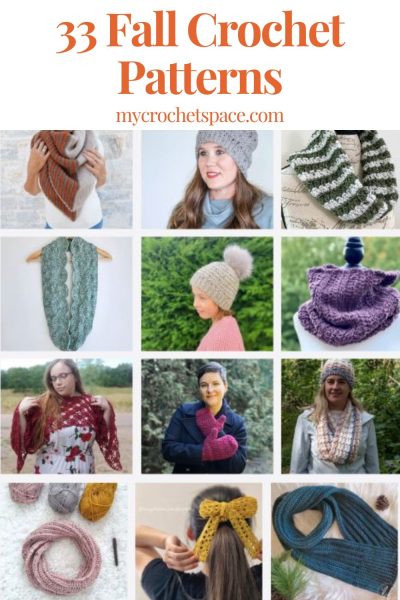 This post may include affiliate links, view my disclosure policy for details.
Scarves & Shawls
Charming Coraline Crochet Shawl
This is an easy pattern that uses only the basic stitches. However, it's classified as Intermediate simply because of the colourwork involved. The design of the Charming Coraline Shawl was inspired by the beautiful, grained coral fields hidden under the ocean, that show their intricate shapes and colours only when seawater moves.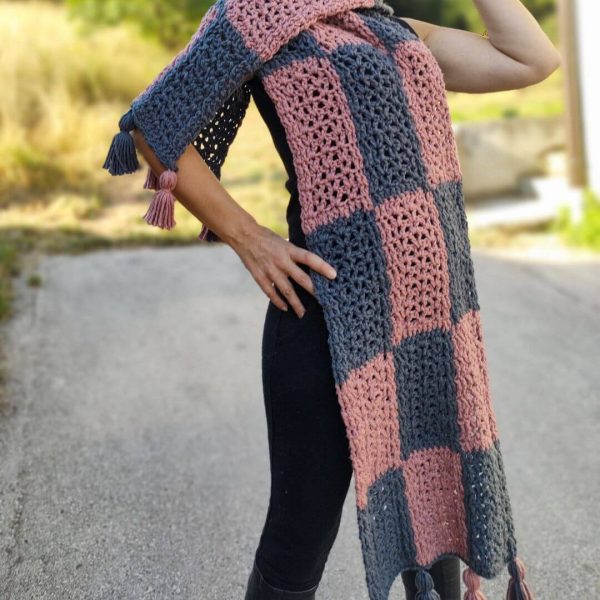 Clover Fan Infinity Scarf Crochet Pattern
The scarf is using the Clover Fan stitch with a slight variation to create this romantic look that will upgrade every outfit. The Clover Fan is a lightweight infinity scarf that is fabulous for the transitional weather in autumn.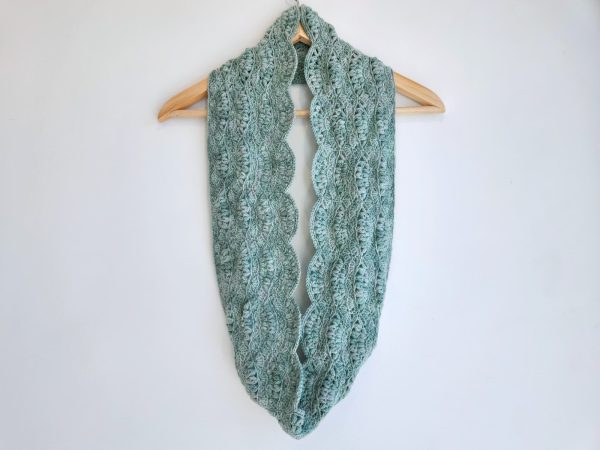 Crochet Willow Shrug
This is a gorgeous lace shawl that will add a touch of style to your autumn outfit. Whether with jeans and a t-shirt or with a dress, this lightweight shawl will look amazing in any clothes combination!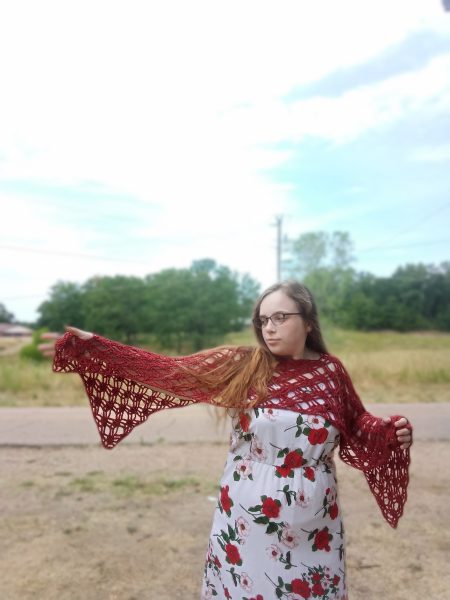 Cleveland Cabled Scarf Crochet Pattern
The Cleveland Cabled scarf is the perfect cozy scarf for the autumn chill! You'll love the thick and chunky feel of the scarf and the all-over cabled texture that makes it so cozy!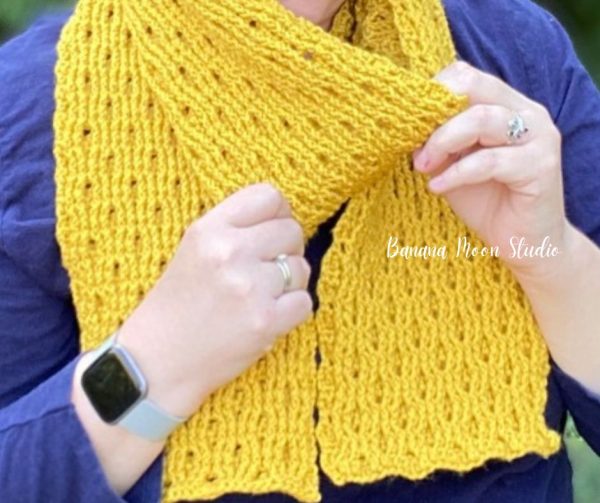 Tweed Neck Warmer Cowl Free Pattern
The neck warmer pattern is easy and makes a relaxing crochet project for any skill level. Made with worsted weight yarn it's soft and cozy. This beautiful, crochet neck warmer is the perfect addition to your fall and winter wardrobe!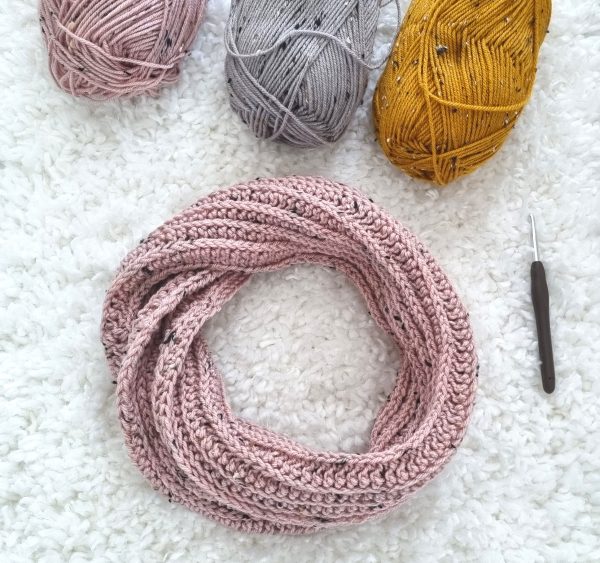 Rustic Cabin Cowl
The Rustic Cabin Cowl makes the perfect quick gift. Plus it's made using a self-striping yarn which is great when you're not a fan of changing colours and weaving in ends. With just one skein of Felici yarn, you can create a unique cozy cowl using puff stitches. The Rustic Cabin Cowl is super lightweight and will keep you warm without overheating – great for the moody autumnal weather.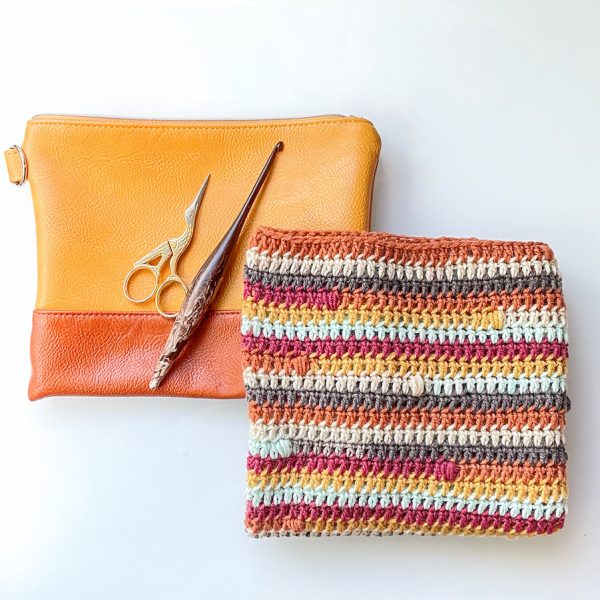 Dandelion Crochet Dickey
The Dandelion Crochet Dickey is a versatile, convertible neck warmer that you can also style as a hooded cowl. You can learn a new stitch combination that creates this beautiful texture! The design is absolutely unique & creative and super cute!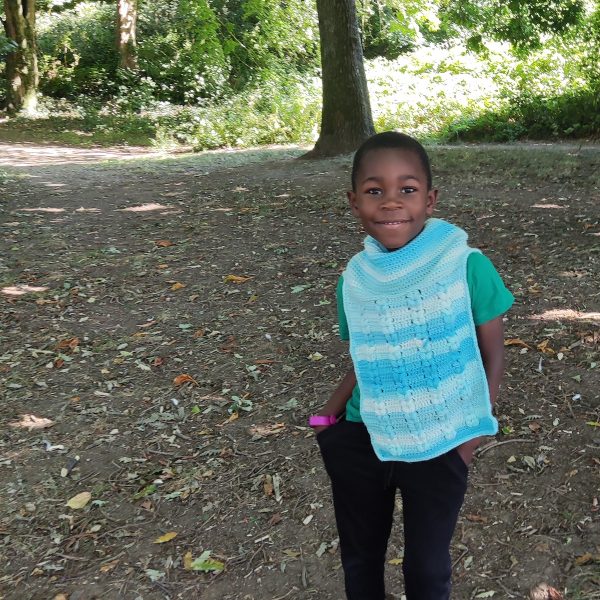 Fall Crochet Patterns Bundle
Save time & money with this crochet pattern bundle and get all 33 patterns for only $12.99! (Valued at $140)
What's included:
5 size inclusive garment patterns
2 child garment patterns
6 beanie patterns
14 scarf and shawl patterns
4 homeware and blanket patterns
4 amigurumi and accessory patterns
Double Cross Mobius Cowl
Add an extra layer of warmth with the Mobius Cowl, which is made with bulky yarn. Wrapping the cowl around your neck twice and using the cross stitch gives this Mobius cowl its name, Double Cross. There are 3 sizes available in this pattern plus they can be customized to fit your style, size and colours.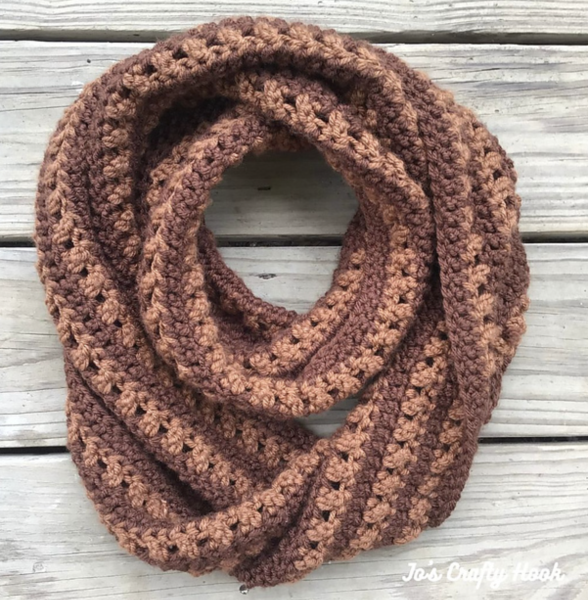 The Jesse Scarf
The Jesse Scarf is a fabulous gender-neutral accessory that is ideal for keeping you or your loved one's warm. The faux-knit ribbing on this scarf creates a soft and cosy texture and its timeless design will appeal to anybody you give it to.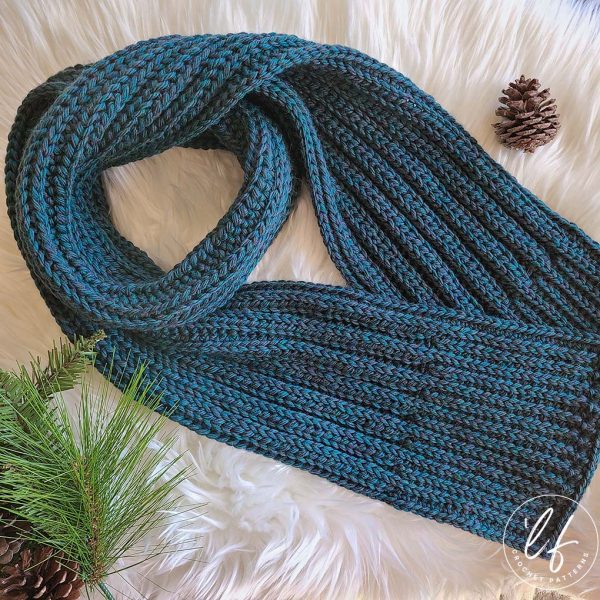 A Shawl of Two Halves
This shawl combines two colours in a creative and fun way. If you ever struggle to choose one colour for your shawl, this is the way to go! You can combine your favourite colours from two contrasting 100g skeins of yarn you have in your yarn stash to make a stunning design. The stitches are easy and repetitive, and you'll be wearing your own version of this gorgeous shawl before you know it!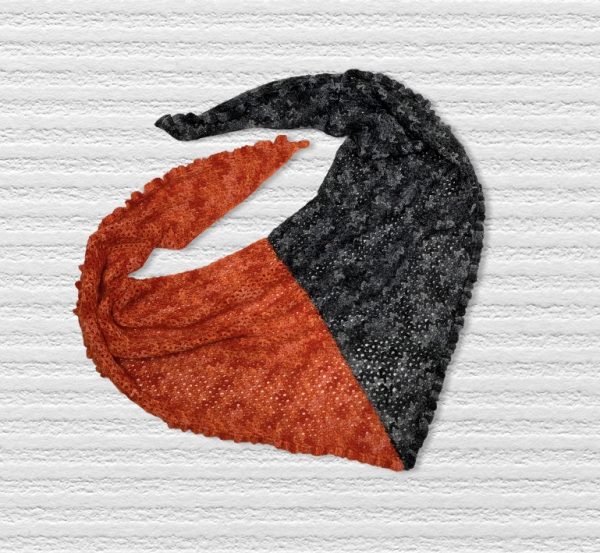 Remi Chunky Cowl Crochet Pattern
The Remi Chunky Cowl is a warm, chunky cowl with knit-look ribbing that is made with simple stitch combinations. This cowl will keep you warm and cozy! Fabulous to wear in the changing autumn weather.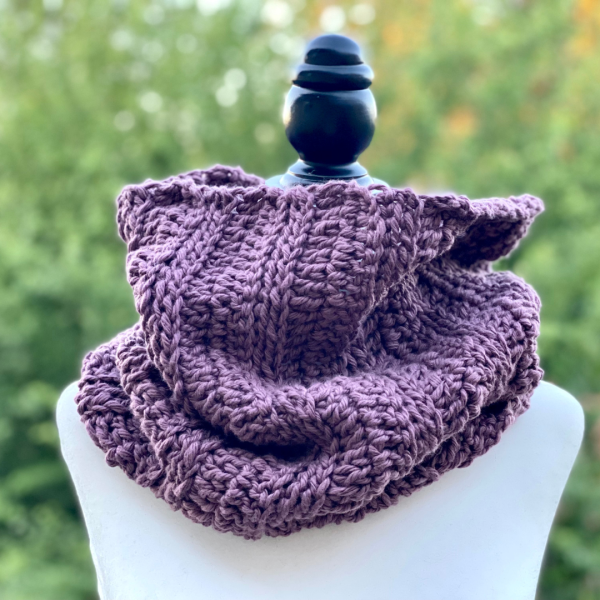 Ribbed Square Crochet Shawl
This simple, versatile square shawl can be folded in half in two different ways, allowing you to wear it double for added warmth. It can also be used as a lap blanket or a baby blanket as you can adjust the size easily. What a versatile crochet project to add to your autumn wardrobe!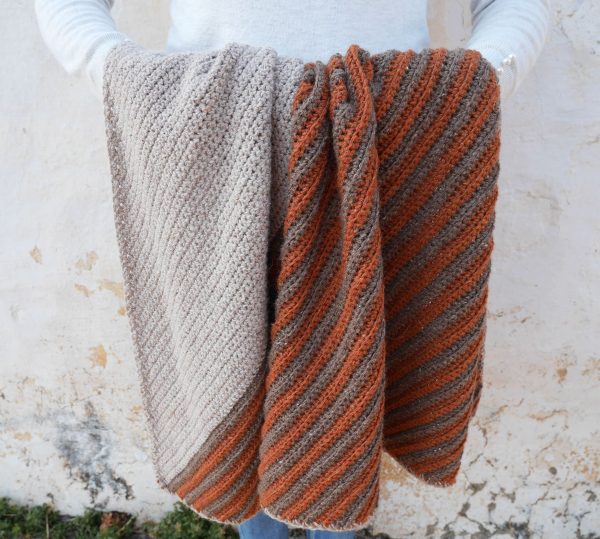 Double Layer Crochet Cowl Pattern
The Snowbank Cowl is made with two contrasting colours and the use of very soft yarn creates a cozy feel. It is worked in the round to form a long tube with a double layer after which the ends are sewn together to form the cowl.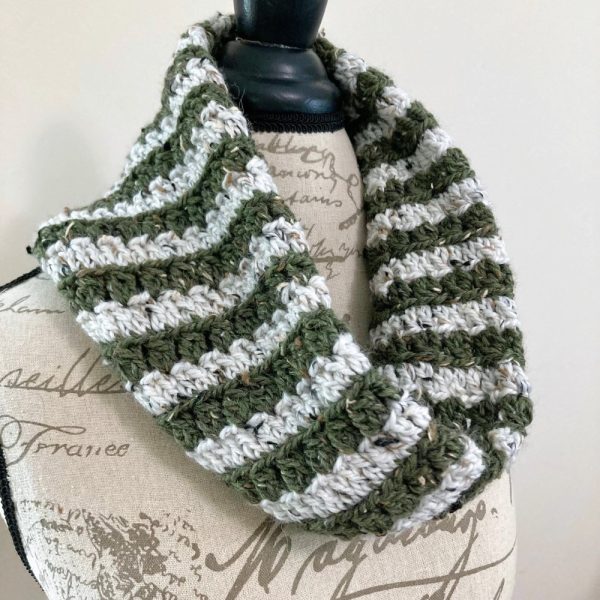 Hats
Anita Cowl and Beanie Crochet Set
The Anita Cowl and Beanie set are fantastic transitional accessories that move you into Autumn. Use #3 weight yarn to create a beautiful, light set, or #4 weight yarn to create a denser fabric. You'll want to keep this outfit for yourself because it has such a lovely texture.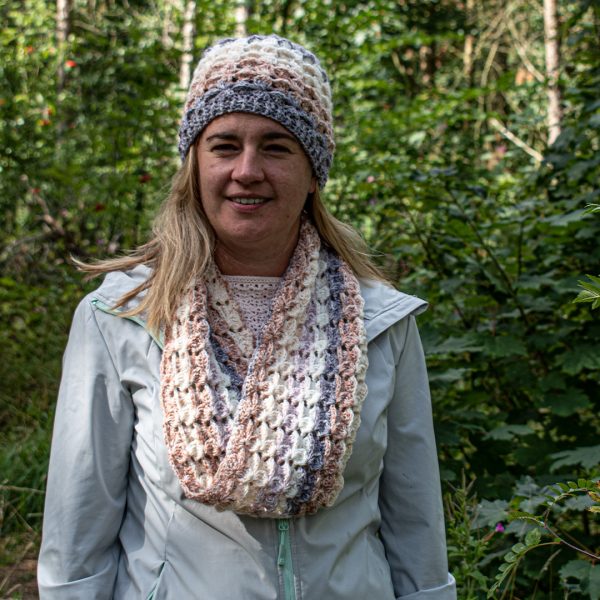 This Way Up Crochet Scarf & Hat
This Way Up crochet set is a cosy adult-size beanie and scarf pattern. It's made in worsted weight roving self-striping yarn. You can learn filet crochet which is an easy technique to create fun autumn crochet patterns.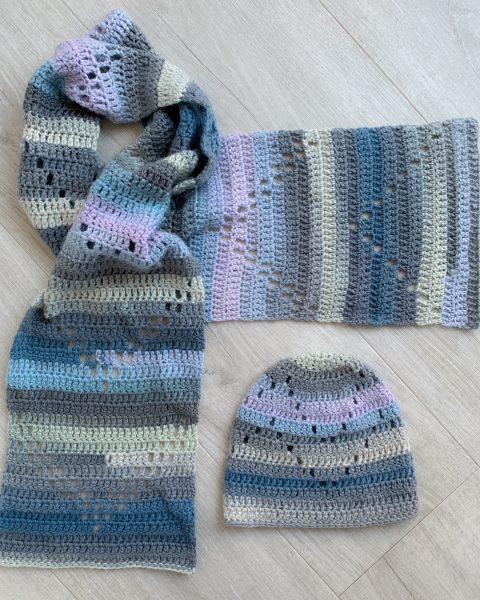 Willow Crochet Hat Pattern
The Willow Hat is a fashionable, beautifully textured crochet pattern for a hat. This hat comes together so quickly because it uses a #4/worsted weight yarn and is worked from the bottom up. This is an excellent autumn pattern design to have on hand for a quick present. It includes various sizes from Baby up to Adult Large.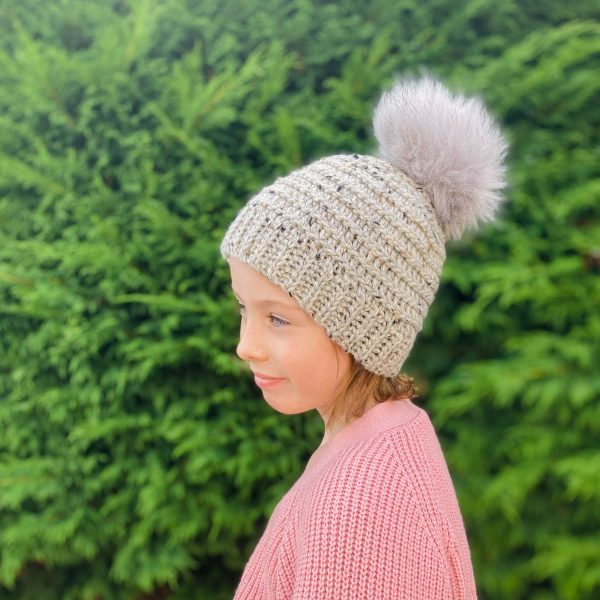 Herringbone Moss Hat Crochet Pattern
This beautiful, textured beanie can be made in all sizes for the entire family using a herringbone crochet moss stitch and an easy bottom-up approach from the band. You can add a pom pom or just leave it off and shape the top by gently decreasing your stitches. This is an excellent autumn pattern to keep your ears warm.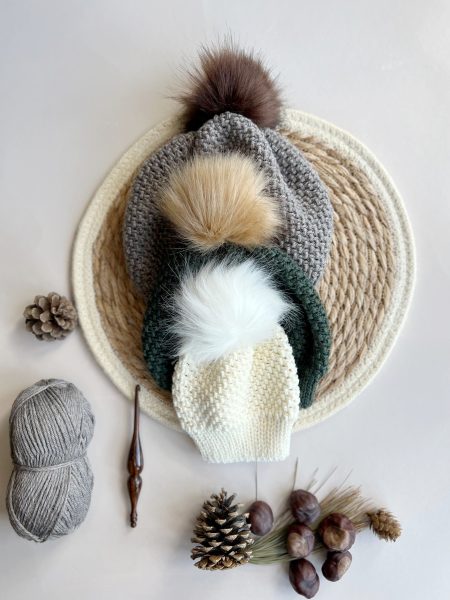 Michelle Hat Crochet Pattern
The Michelle Hat comes in six sizes so you can make one for each member of your family. It's a beautifully textured hat that is sure fun to make. Practical, versatile and quick to work up – good to have this autumn!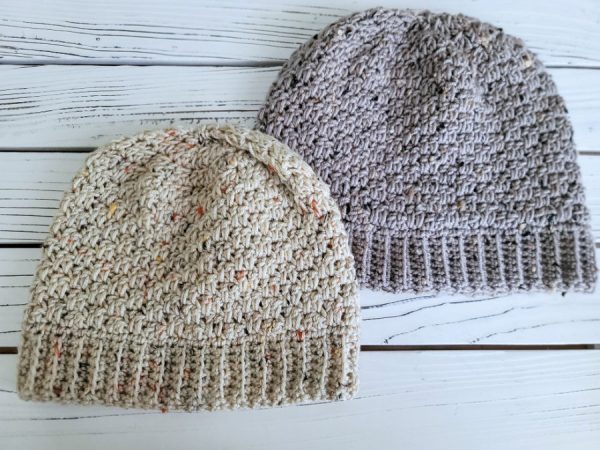 The Pineapple & Pine Beanie
A beautiful twist on a stitch sampler project is the Pineapple & Pine Beanie. A variety of stitches are used in this beanie to add a little bit of challenging fun for the experienced crocheter. The result is a stunning texture beanie in the slouch style. Use a bulky or worsted-weight yarn to add extra warmth. This is a fun autumn crochet pattern, written for adult sizes.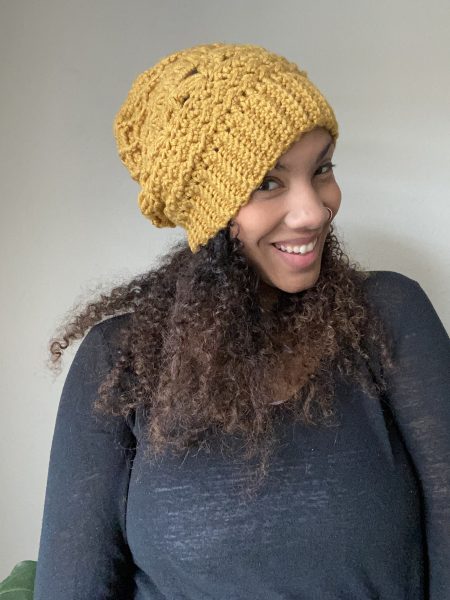 Garments
Ada Color Block Sweater Pattern
Ada Sweater is a crochet sweater that comes in all sizes and is a must-have for the forthcoming fall season. This sweater will become a favourite in your wardrobe and you can add some extra fall vibe with the colours you choose!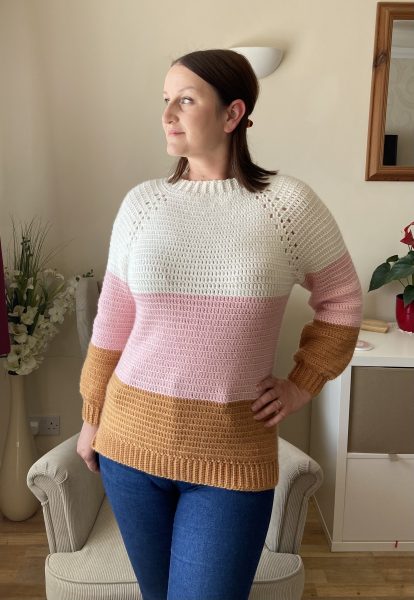 Sera Cardigan Crochet Pattern
This easy-to-layer cardigan sweater with its classic fit is lightweight and versatile! It's comfy enough to wear around the house and elegant enough for date night to keep you warm in the cooler autumn weather. The cardigan pattern includes a great variety of sizes. It's worked from the bottom up, with minimal seaming.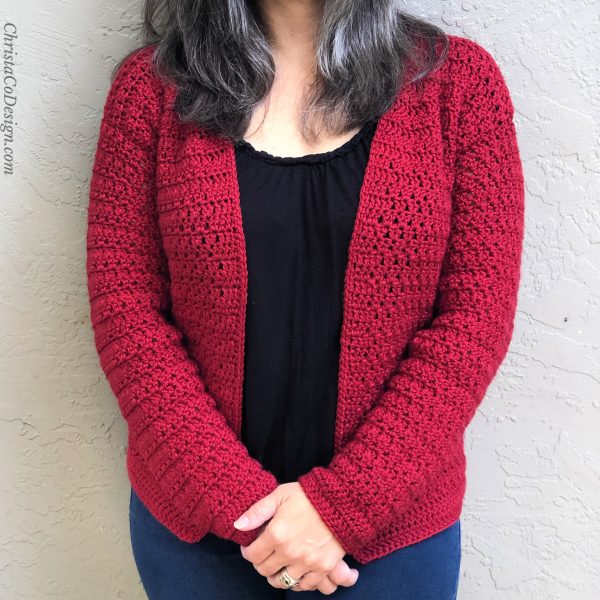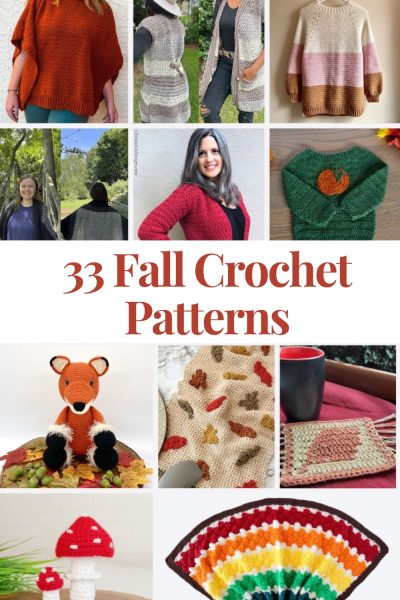 Sandstone Sleeveless Cardigan
The warm, somewhat oversized Sandstone Sleeveless Crochet Cardigan is made to be the ideal transitional piece from Fall to Winter. Made in neutral colour tones and a worsted weight tweed yarn, this garment has a gorgeous drape and will become your go-to this season!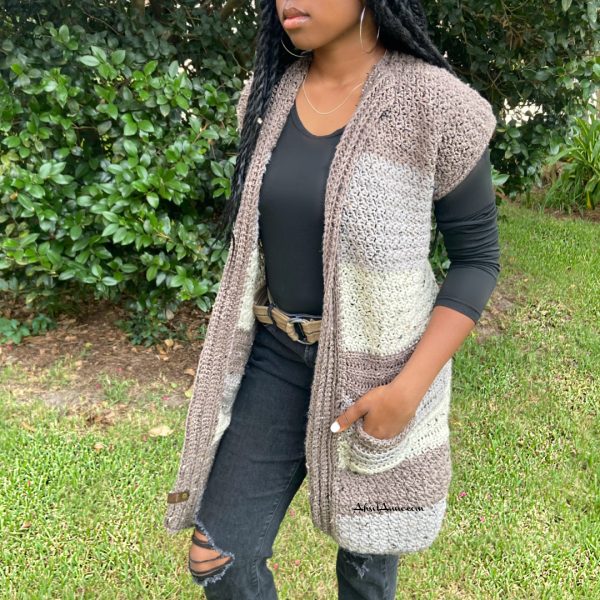 Fall Pumpkin Baby Pullover Crochet Pattern
How cute is this super cozy Fall Pumpkin Pullover? The pattern was designed for 0-3, 3-6, 6-12, 12-18, 18-24 months, and 2T-3T. The sweater pattern is worked top-down and requires minimal sewing. A must-have Autumn attire for your little ones!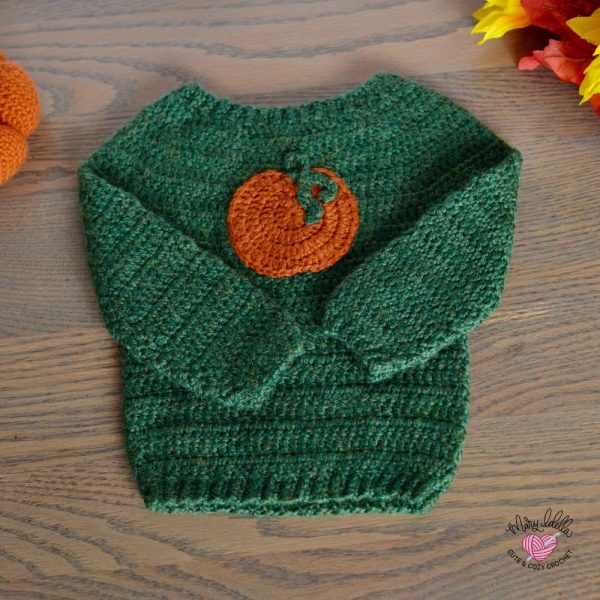 Pennington Poncho Crochet Pattern
The Pennington Poncho is comfortable and classy, perfect for the fall-to-winter transitional season. The pattern is using basic crochet stitches which makes it a beginner-friendly project. But if you're an experienced crocheter you'll love this one too! Wear it as a layering piece or just for style during the cooler months of autumn.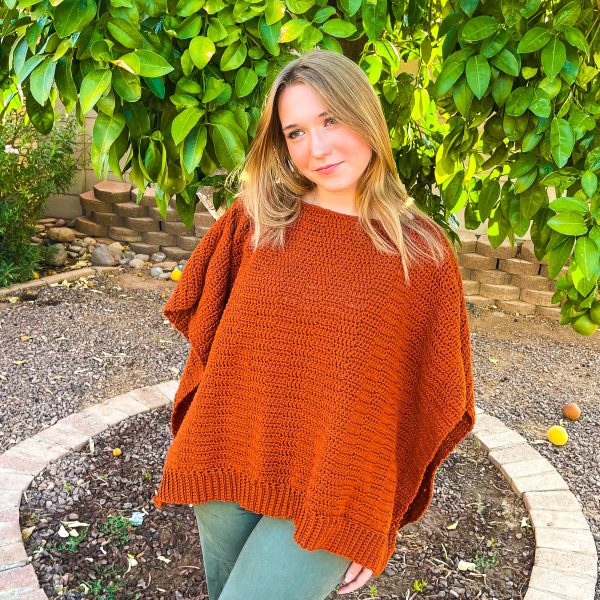 Aura Cardigan
Get ready for fall and invite some extra comfort and coziness with the Aura Cardigan. The Aura Cardigan is a cocoon-style cardigan featuring a subtle post-stitch detail at each colour change, long sleeves (which can be cuffed when needed), and a generous ribbed collar.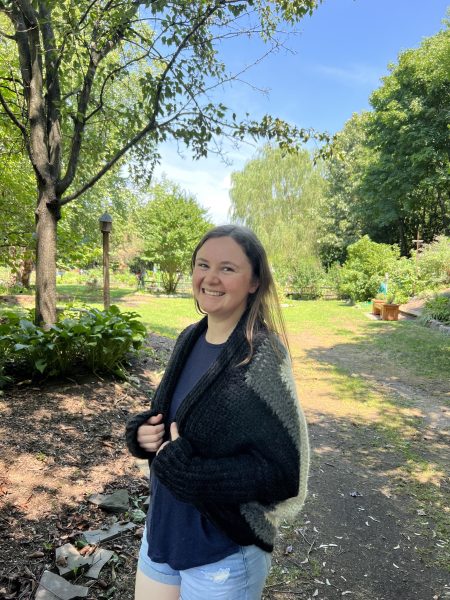 Accessories & Home Decor
Autumn Berry Mittens
The Autumn Berry Mittens are quick and easy to work up. The pattern includes three size options, so you'll be able to keep everyone in your family warm! It's perfect for the transition to cooler seasons.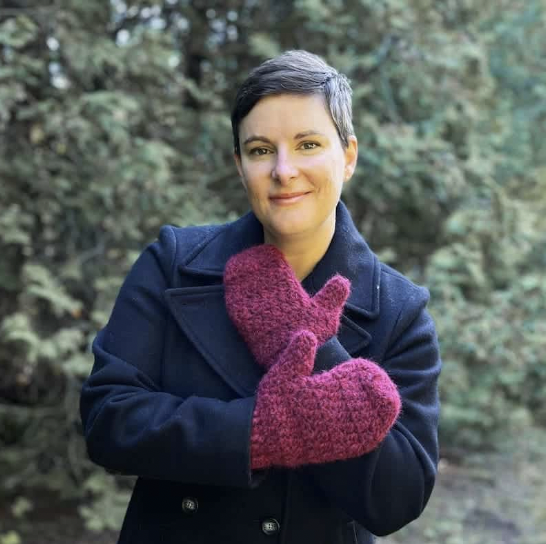 Easy String Market Bag
A quick and simple string shopping bag pattern that is made in one piece. It's the perfect bag to take to the market. Using simple basic crochet stitches it's a great beginner project.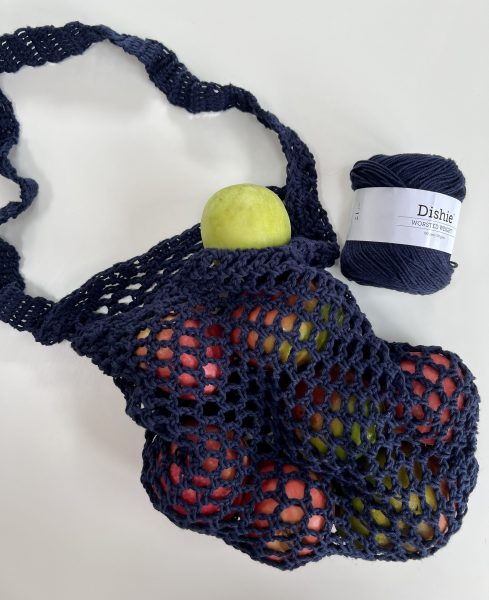 Turning Leaves Hand Towel Pattern
This hand towel is inspired by autumn's shifting leaves and will jazz up your seasonal décor. You can customise this hand towel to create the feel you want. This is an eye-catching yet simple design with three different leaf motif appliqués.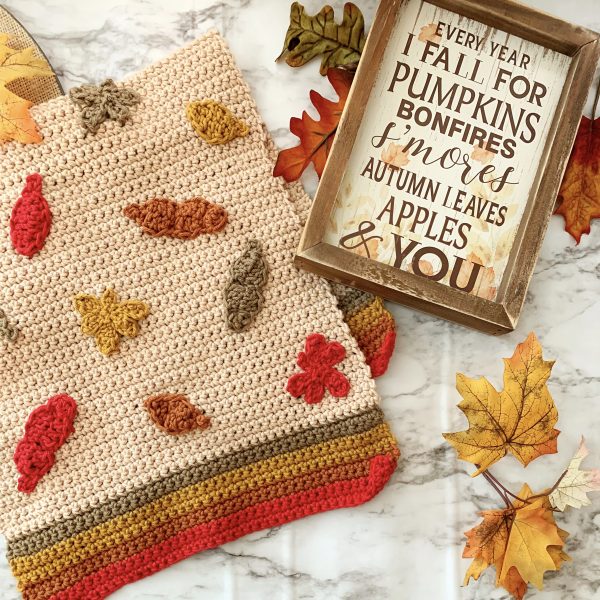 Luna Lace Hair Scarf
The Luna Lace Hair Scarf pattern is a relaxing one-hour project. The pattern is easy to make which is perfect for craft fairs and handmade gifts. With so many different ways to style it, fun is guaranteed!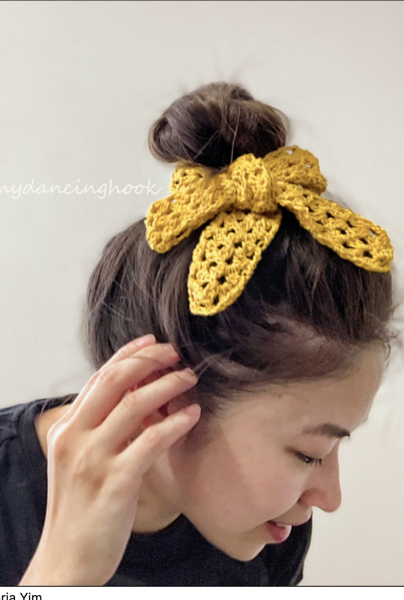 Autumn Moods Mug Rug
The Autumn Moods Mug Rug is using a crochet technique that is easy to learn. It's called Overlay Mosaic Crochet. The pattern is beginner friendly and includes the basics of the Overlay Mosaic technique as well as instructions for both left and right-handers.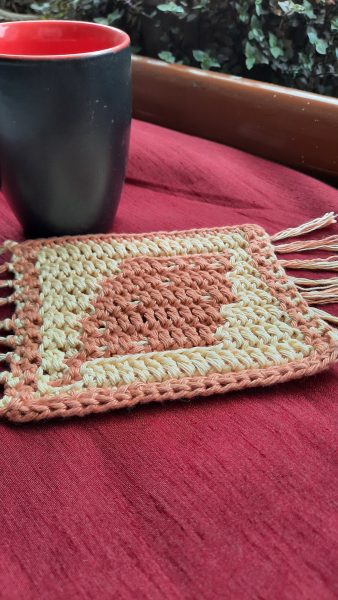 Crispin Baby Blanket
This colourful Crispin Baby Blanket is warm and cozy with vibrant colours that remind you of a pile of fallen Autumn leaves! The baby blanket uses a fun stitch you can learn. Choose your own favourite fall colours to make your own version of this baby blanket.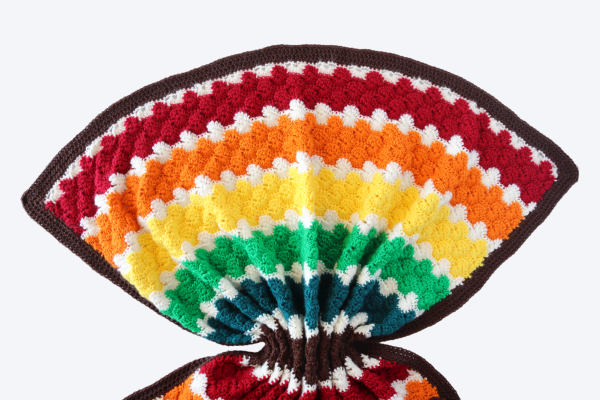 Amigurumi
Felix the Fox Crochet Pattern
Put a smile on your loved one's face with this fox softie and make this lovely Amigurumi fox using this crochet fox pattern for the perfect gift for any kid or adult! It is a fun fall crochet project to make, so check out the pattern. It includes lots of photos and video tutorials to guide you through the process.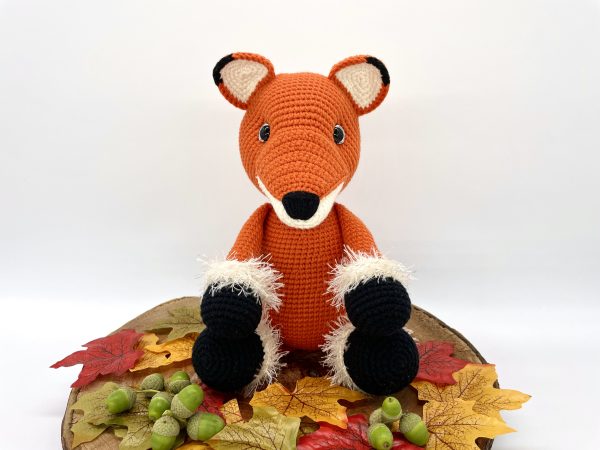 Cute Mushrooms Crochet Pattern
For the mushrooms and all woodland things lovers, these mushrooms are easy to crochet and work up so quick! They are a fun and cute addition to your fall home decor. The mushrooms can be made smaller or larger, depending on your yarn and hook size. Gift these mushrooms to your friends or hang them on a Christmas tree – they'll look super cute. You can also attach them to your bag or your keys for extra fun!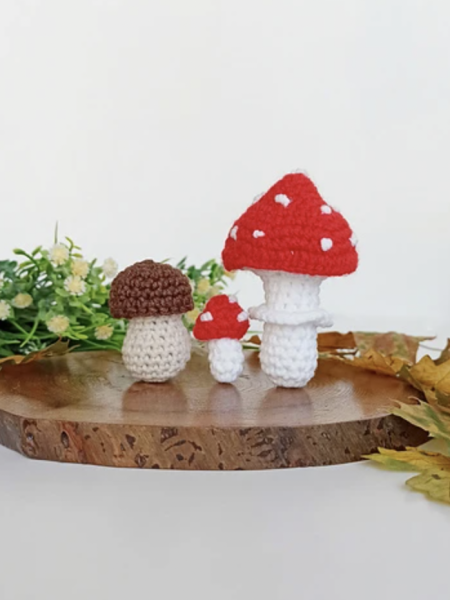 I hope you like these fall crochet patterns. If you want to keep all of these patterns handy – get a complete bundle that includes all 33 amazing patterns!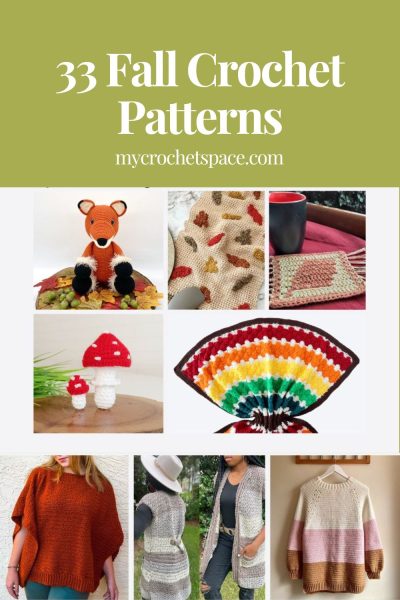 More Free Fall Crochet Patterns
You May Also Like