Double Crochet stitch (DC) is another basic stitch that you will encounter in many crochet patterns. It is a taller stitch with visible gaps between the stitches.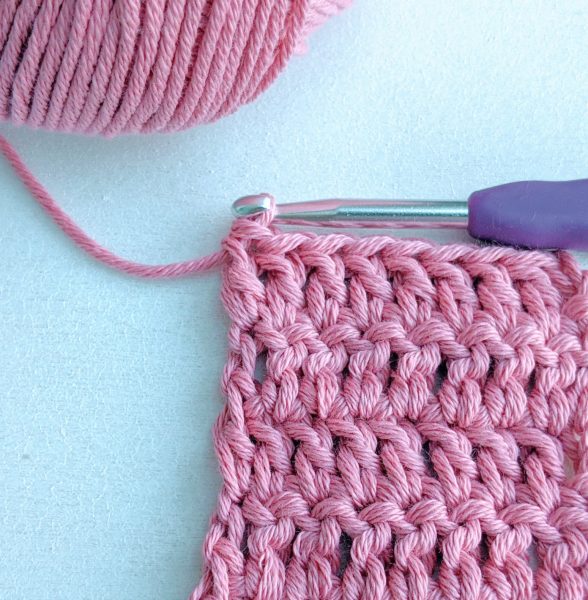 Follow the written instructions below or scroll down to watch a video tutorial.
Before we start, here are some useful abbreviations:
Ch = chain
YO = yarn over
St = stitch
DC = double crochet
HOW TO MAKE A DOUBLE CROCHET STITCH
Chain any amount of chains. For the purpose of learning and practising this stitch let's chain 10. (If you are an absolute beginner, you can learn how to make a foundation chain and the first basic stitch Single Crochet in this post here)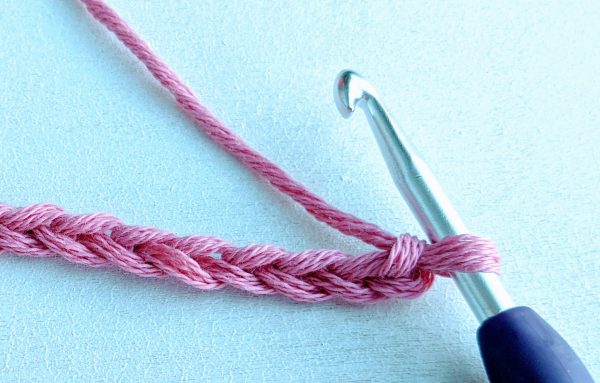 2. Yarn over (YO) and insert your hook into the 3d chain from your hook.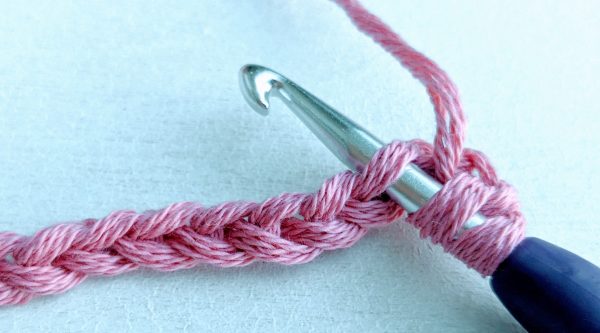 3. YO again and pull through the stitch. You will have 3 loops on your hook now.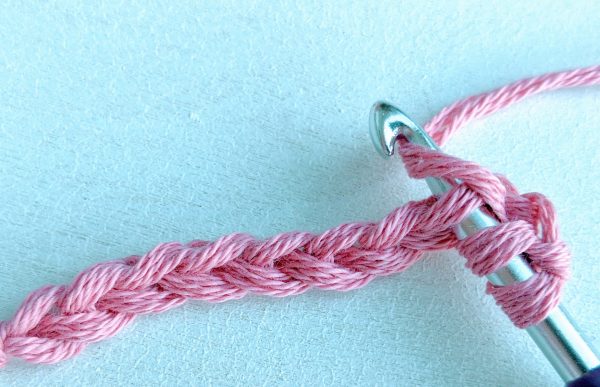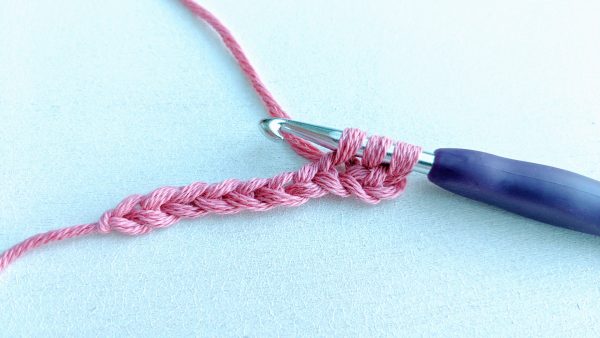 4. YO again and pull through the first two loops on the hook. You'll have two loops on the hook left.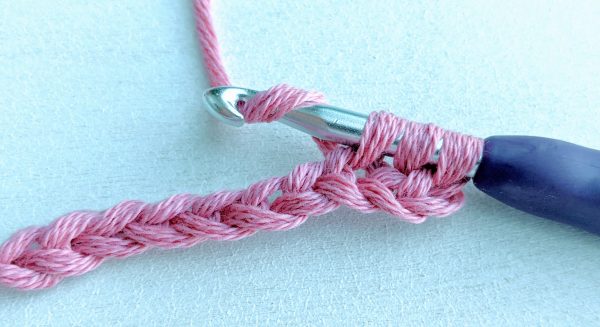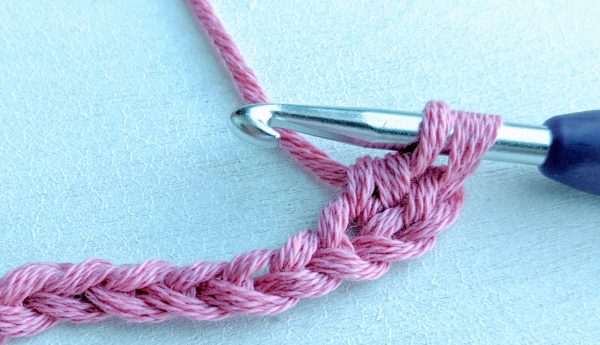 5. YO and pull through the last two loops on your hook.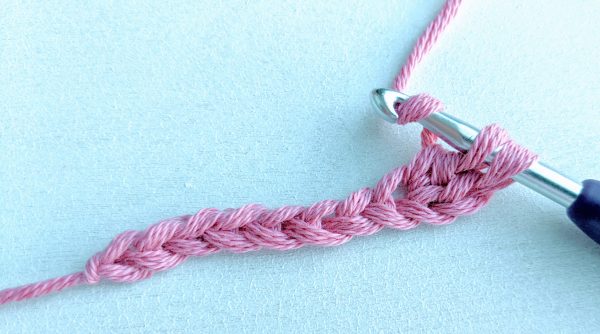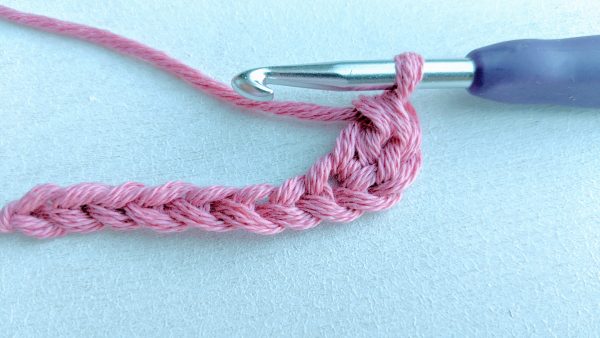 This is one Double Crochet (DC) stitch.
Continue working double crochets in every stitch until the end of the chain.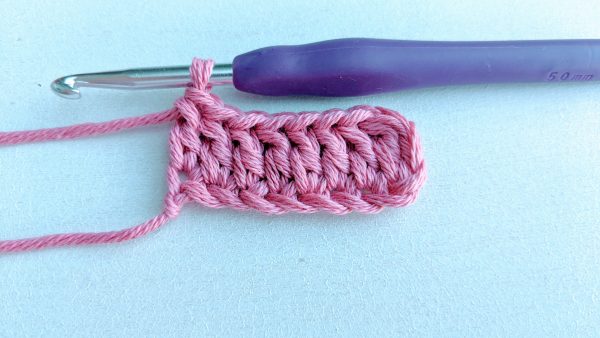 Chain two (Ch2)* and turn.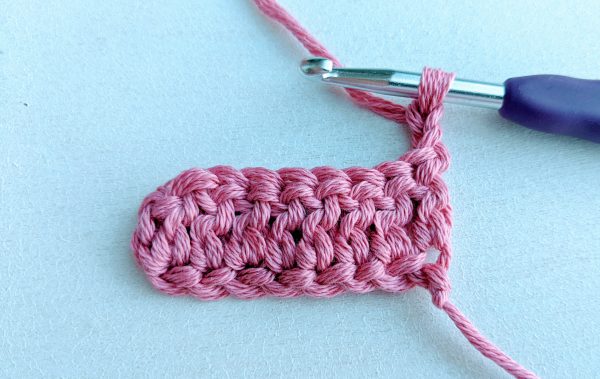 The Ch2 counts as your first DC. Continue with DC from the next stitch until the end of the row.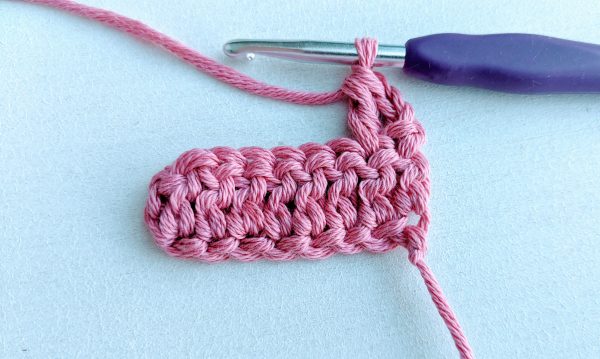 The last DC goes into the top loop of turning chain.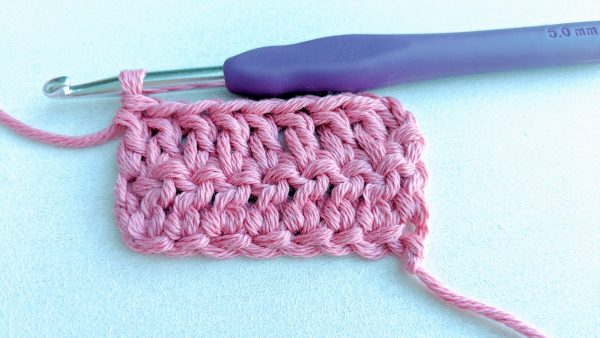 You should have the same amount of stitches in every row. In this case, it's 9 stitches. (Ch 2 plus 8 DC stitches)
Double Crochet Stitch Video Demonstration
Note: Don't get confused if you see a pattern requiring you to chain 3 in the beginning of a row. Chaining 3 in the beginning of a row will create a taller stitch and therefore create a bigger gap between the first and second stitches. It will depend on the pattern you're following. Feel free to experiment and see what works better for you! 🙂
What's next
Here are some easy patterns where you can practise double and single crochets:
Crochet Waffle Stitch Washcloth
Double Waffle Crochet Baby Blanket
Crochet Men's Scarf Cool Ombre
Or take a look at the next stitch tutorial How to Half Double Crochet.