Half Double Crochet (HDC) is a basic stitch and is very easy to learn. In this tutorial you will learn:
HDC step by step instructions
Photo tutorial of the stitch
How to start and finish a row
Video tutorial
How to change colour
Free patterns with HDC stitches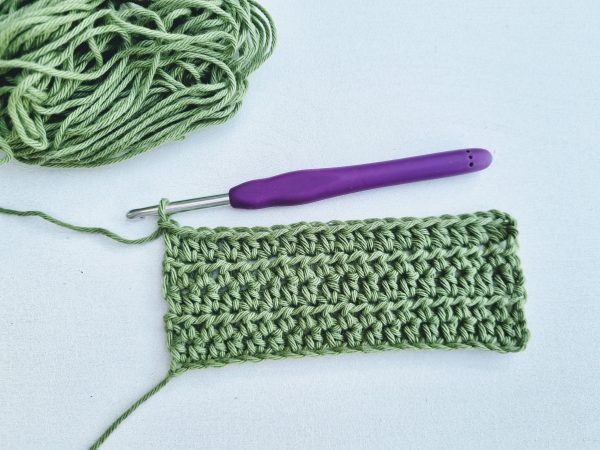 Difficulty: Easy
Abbreviation: HDC (also Hdc or hdc)
Follow the steps below or scroll down to watch the short video demonstration to learn this stitch.
Half Double Crochet Step by Step Instructions:
Yarn over
Insert hook in the specified stitch
Yarn over
Pull up a loop, you'll have 3 loops on your hook
Yarn over again
Pull through all loops on the hook
Photo Tutorial
To start learning this stitch, you'll need some yarn and a crochet hook. When you're ready, take a look at the photo tutorial below or scroll down for the video demonstration.
Material
Yarn: any worsted weight or bulky yarn. You can use any type of yarn as long as you can see the stitches clearly. It might be easier to see the stitches in a lighter colour and bulkier yarn.
Crochet hook: 5mm H-8 (adjust the size to the type of yarn you're using)
Foundation Chain
In order to practise this crochet stitch first make a slip knot and chain any number of chains. For the purpose of practise let's chain 20.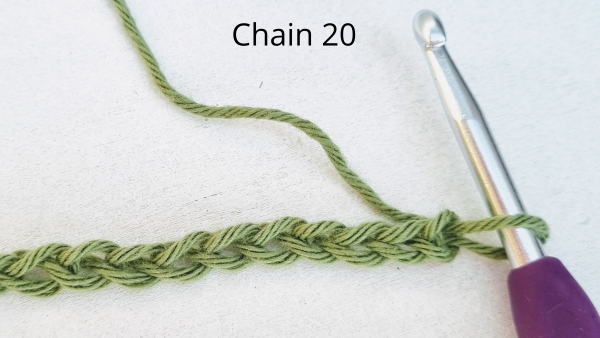 Step 1
Row 1: Yarn over the hook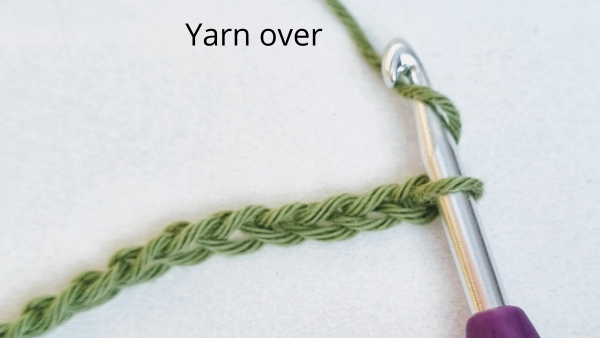 Step 2
Insert your hook into the third chain from the hook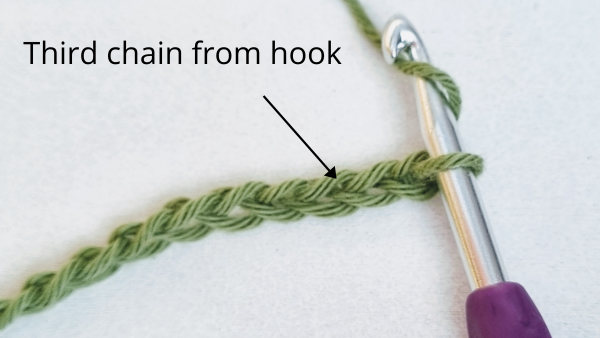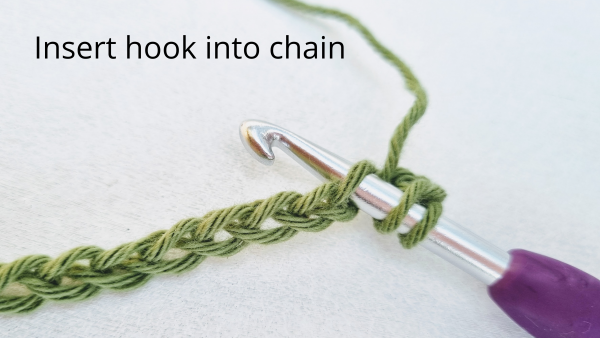 Step 3
Yarn over again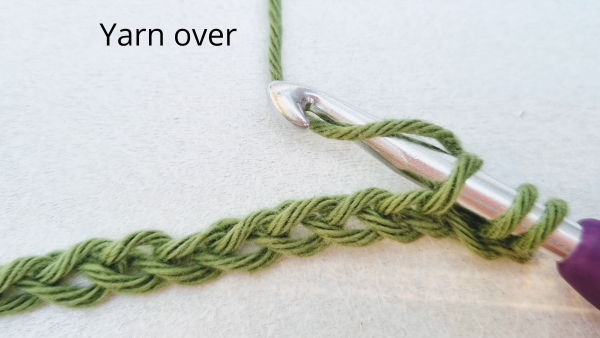 Step 4
Pull through the stitch. You'll have 3 loops on your hook now.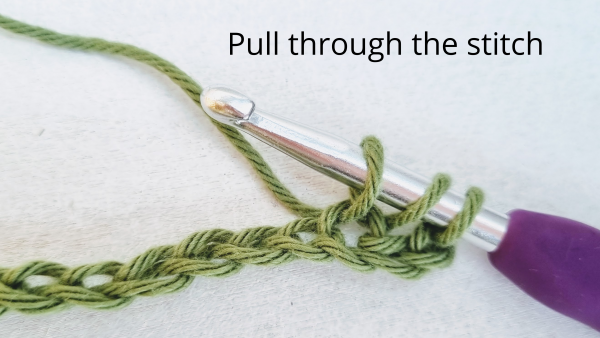 Step 5
Yarn over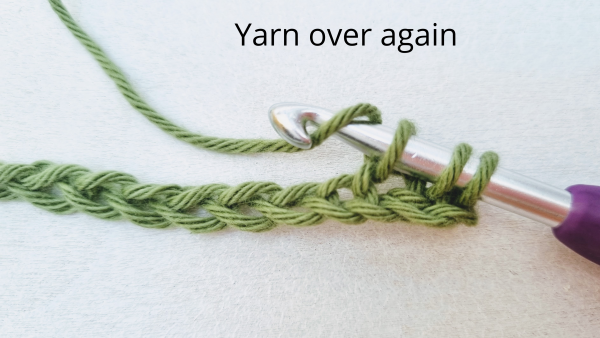 Step 6
Pull through all three loops on your hook. That's one HDC.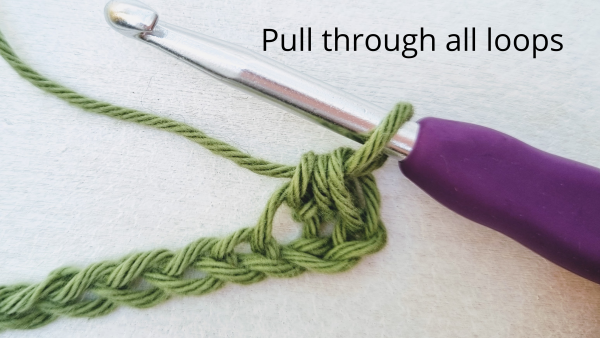 Repeat the steps 1 to 6 into the next chain stitch. Here is a snapshot of steps to make a HDC.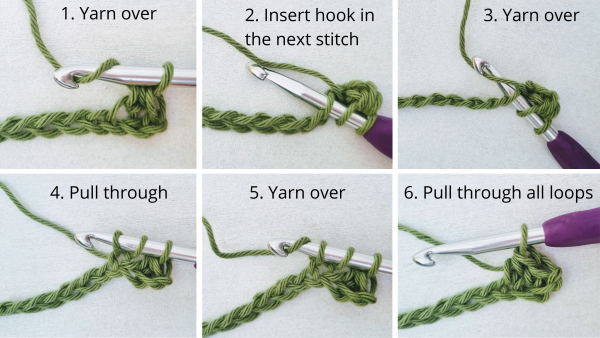 Continue to the end of the chain.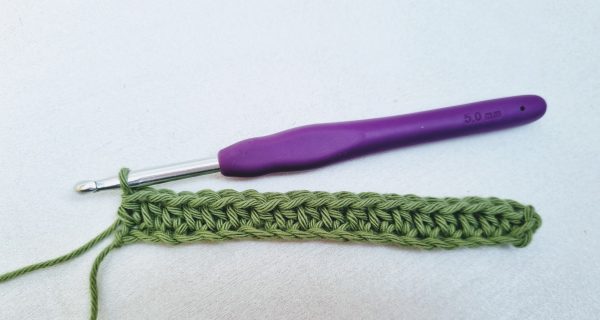 How to Start and Finish a Row
When starting the next row chain 2 and turn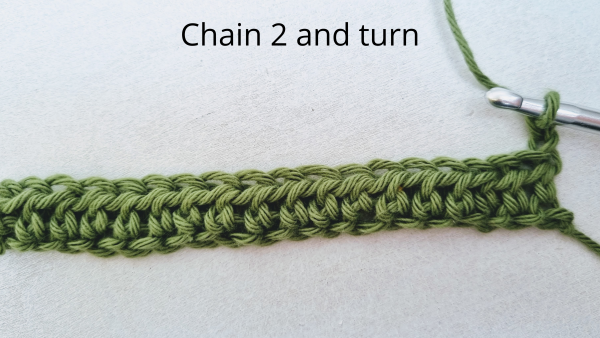 Yarn over and insert your hook into the first stitch under both loops of the stitch.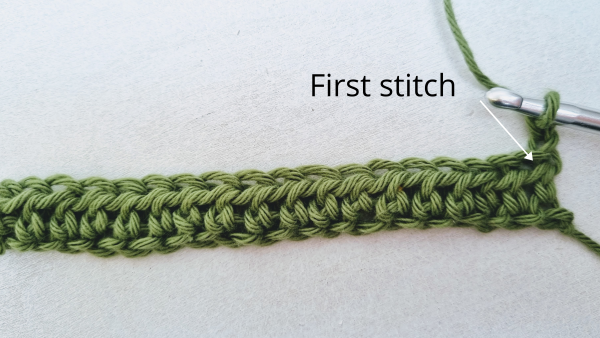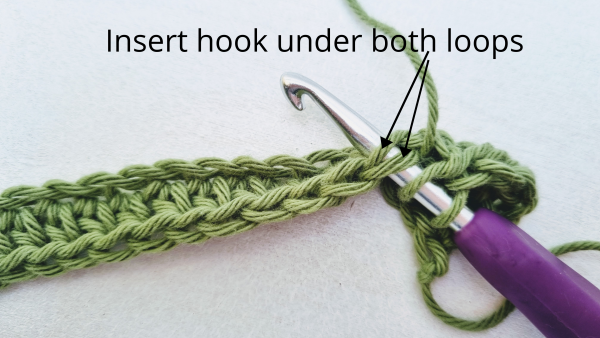 Complete the row working HDC into every stitch.
Make sure not to skip the very last stitch.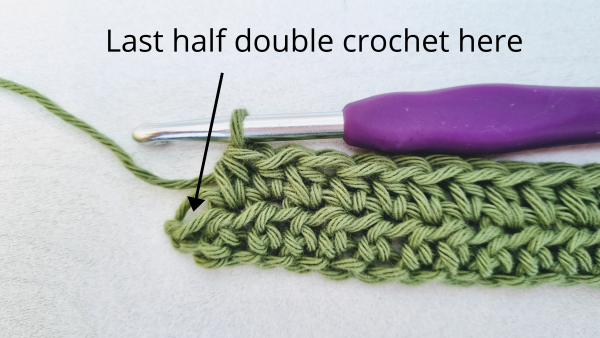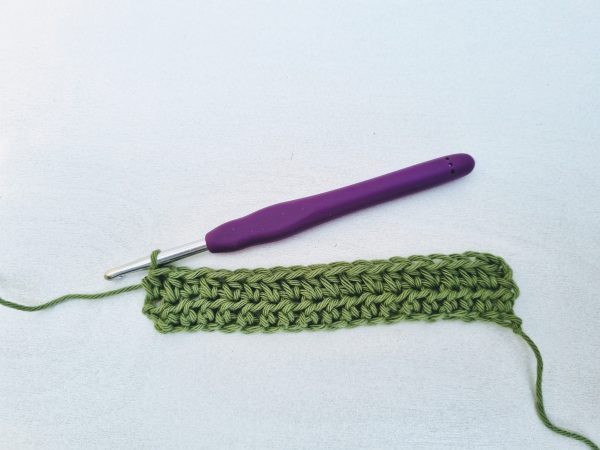 Note: You should have the same amount of stitches in each row.
Half Double Crochet Video Tutorial
Half Double Crochet – How to Change Colour
To start with a new colour in the next row we will have to switch to the new yarn in the middle of the last stitch before the next row. Start the last HDC in the row as normal.
Insert your hook in the last stitch, yarn over and pull up a loop. You'll have 3 loops on your hook.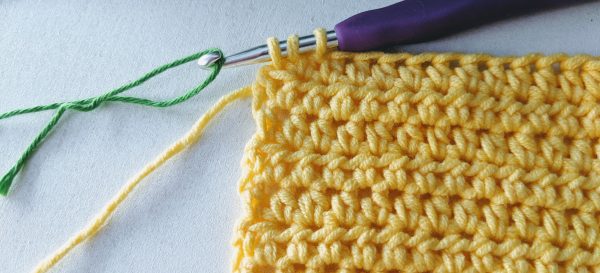 Joining new colour: Loop new yarn over hook and pull up a loop to finalise the stitch with the new yarn.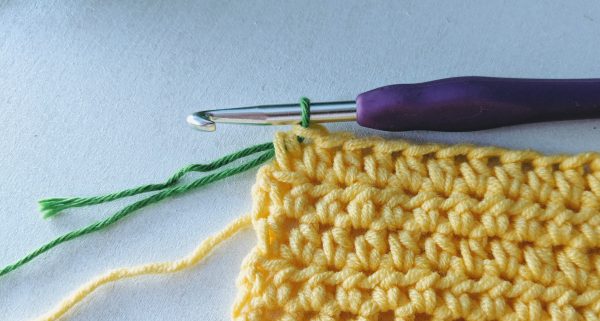 Chain 2 with the new colour and turn.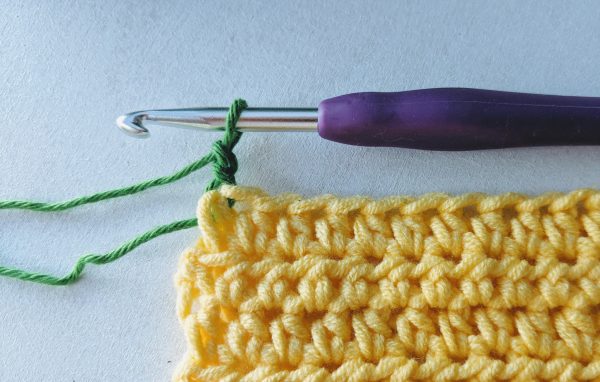 Continue with the new colour.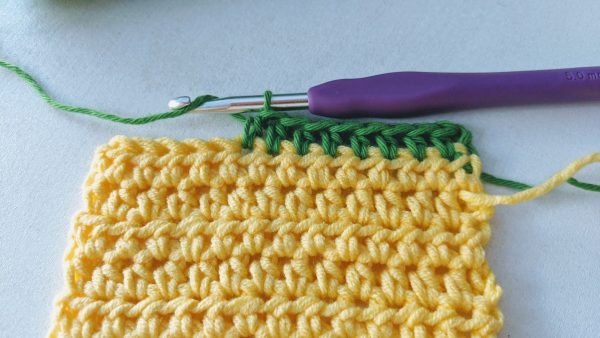 Free Patterns with Half Double Crochet Stitches
If you like this stitch and would like to make something for winter or for your home – here are some of my easy and free patterns suitable for beginners.
And if you would like to challenge yourself a bit here is the popular Extra Thick Potholder – Half Double Crochet Thermal Stitch. This pattern also uses half double crochets but in a more advanced way. 🙂
I personally love the HDC stitch as it's so versatile. What do you think of this stitch? And what will you make?
I would love to see your projects! If you use any of my patterns – share it on instagram and tag me @mycrochetspace1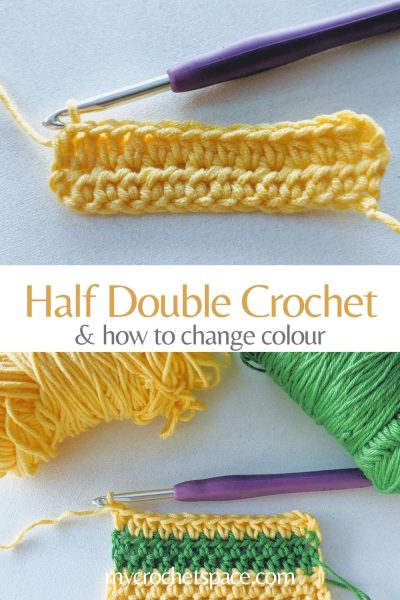 More Crochet Stitches