If you're looking for easy crochet stitches to make a blanket, then you're in the right place! I have compiled a summary of easy crochet stitches for blankets below and hope you'll find the right stitch for your blanket here.
When making a crochet blanket, you probably want the stitch to be quite easy. As blankets can be quite a large project to do and can take some time, the easier the stitch, the quicker the blanket will come together and the sooner you can use it and enjoy it!
Of course, there are some blanket patterns that are more advanced, using more challenging stitches, and they look absolutely stunning. And sometimes, it's worth all the effort and time you put into creating it for a special occasion or a special person. But in general, (and this is just my opinion) easy stitches and simple patterns work best for crochet blankets, and they also look absolutely beautiful!
Easy Crochet Stitches for Blankets
I have split the stitches into three categories based on crochet stitches which are single, double and half double crochets. I know a few crocheters that prefer one stitch over another and love to use it for most of the project.
You can also find blanket patterns that use that stitch in a variety of ways, modifications and techniques in the relevant section. I hope this will help you to find a crochet stitch you will love!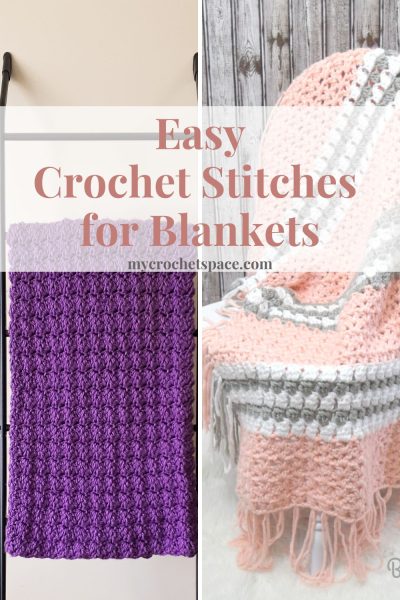 Single Crochet Stitch (and Variations of Single Crochet)
Single crochet stitch blankets are some of the most basic and easiest to crochet. Single crochet is one of the first stitches everyone learns when starting to crochet. It's easy to do, and it's very versatile. You can make all kinds of single crochet blankets that will look completely different from each other, even though they use the same basic stitch but in a different way. It depends on the design, crochet pattern and the yarn you use.
You can also use a combination of single crochet and chain stitches (Moss Stitch) to make it more unique. Below you can find crochet blankets that use this easy crochet stitch on its own or in combination with other basic stitches to make a variety of different crochet blankets!
Free Crochet Blanket Patterns using Single Crochet Stitch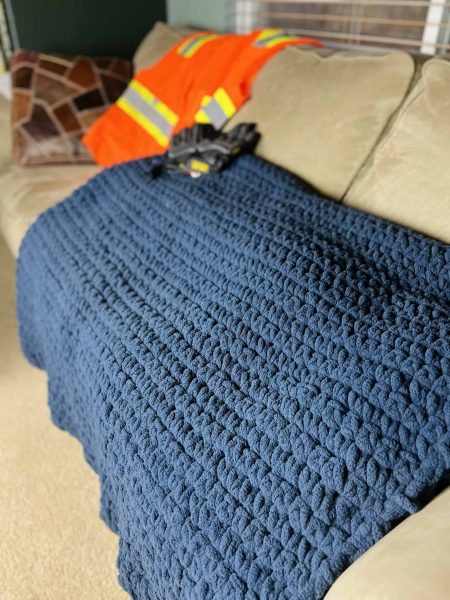 Men's Jumbo Crochet Blanket
This would be one of the easiest blankets to make, you just need some extra bulky yarn!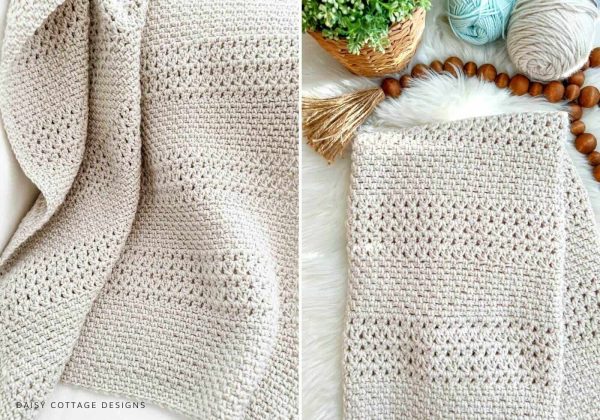 Crochet Throw Blanket Pattern – Cobblestone Pathways
Beautiful blanket pattern to show off this easy crochet stitch.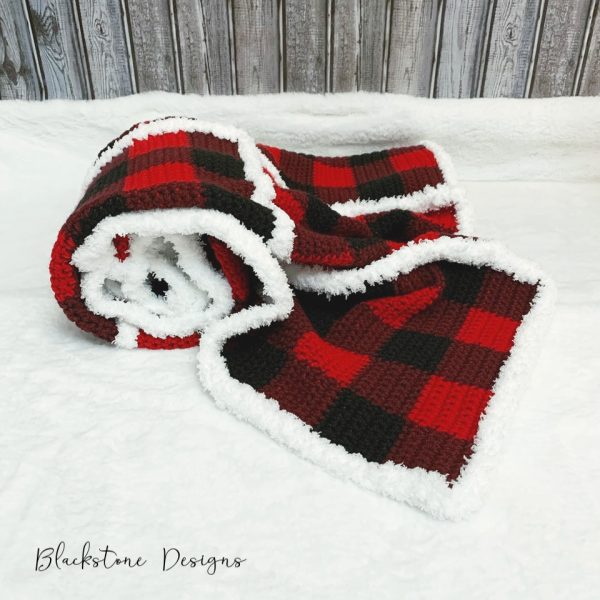 Buffalo Check Plaid Blanket
Use a couple of different colours and you get a different look to your blanket.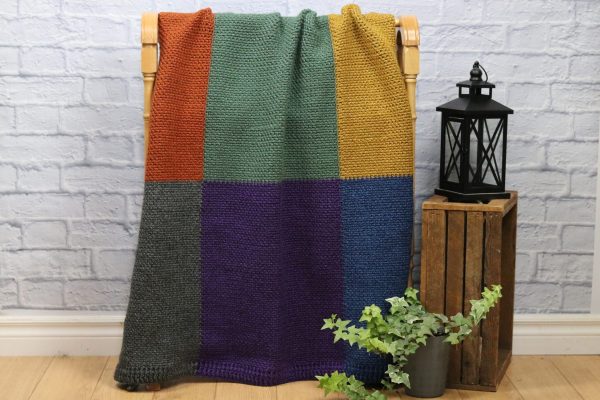 True Colours Throw
Pick your favourite colours and make larger blocks in each colour for a different style.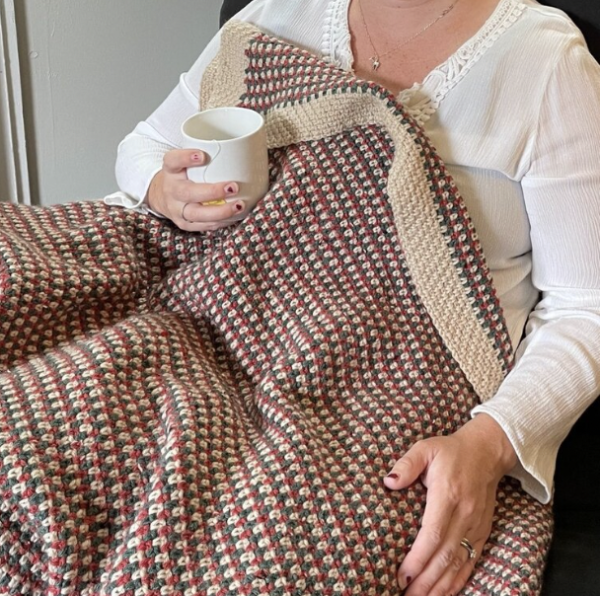 Cozy Striped Moss Christmas Lapghan
Making stripes using this simple stitch will transform it into a cozy crochet blanket.
Double Crochet Stitch (and Variations of Double Crochet)
Double Crochet is another basic crochet stitch and is very easy to do. It's one of the tallest stitches and works up really fast, which makes it great for blankets. Below you can find crochet blanket patterns that use the double crochet stitch in lots of different ways and techniques!
Free Crochet Blanket Patterns using Double Crochet Stitch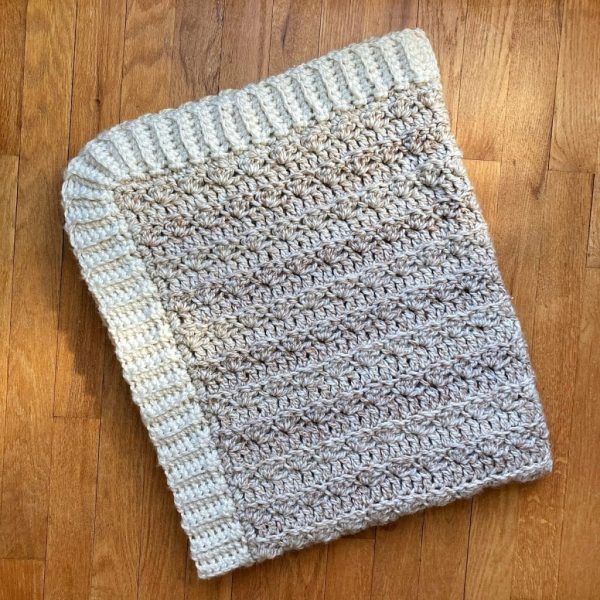 Easy Chunky Crochet Blanket
As the name already suggests, this blanket is easy to work up and it uses a bulky yarn to make it thicker.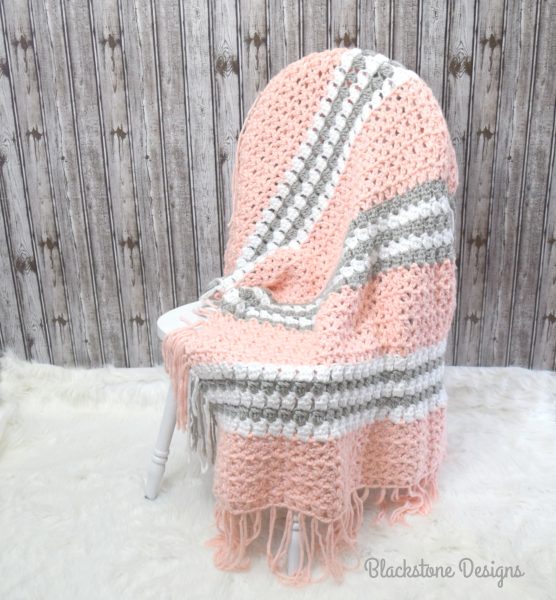 Close to Home Chunky Crochet Blanket
This blanket is using Double Crochets in a specific way to create this cozy looking blanket.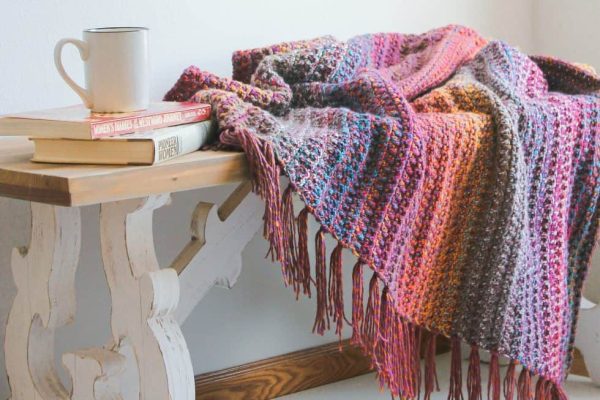 Woven Crochet Blanket
Love the choice of self striping yarn for this blanket, no need to change colours!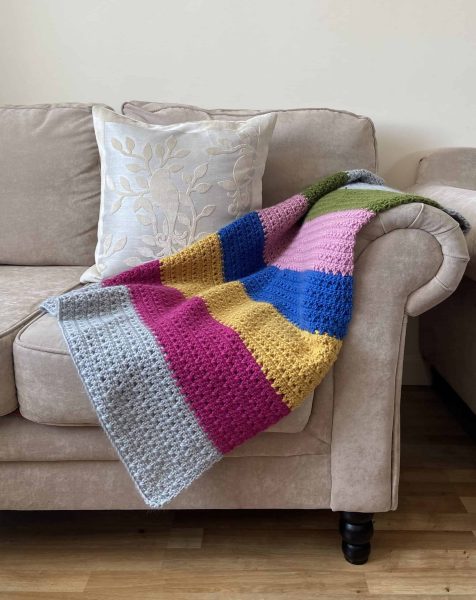 Easy Crochet Cottage Blanket
This blanket pattern is using a variation of the double crochet stitch that creates that interesting texture!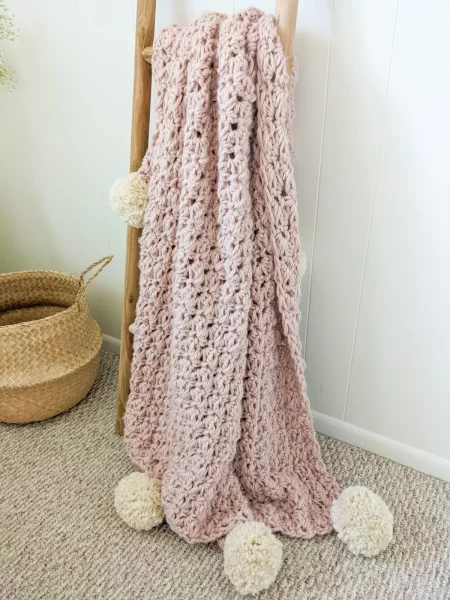 Easy Chunky Crochet Blanket
A combination of double and single crochet stitches in a specific order create that lovely texture in this chunky crochet blanket.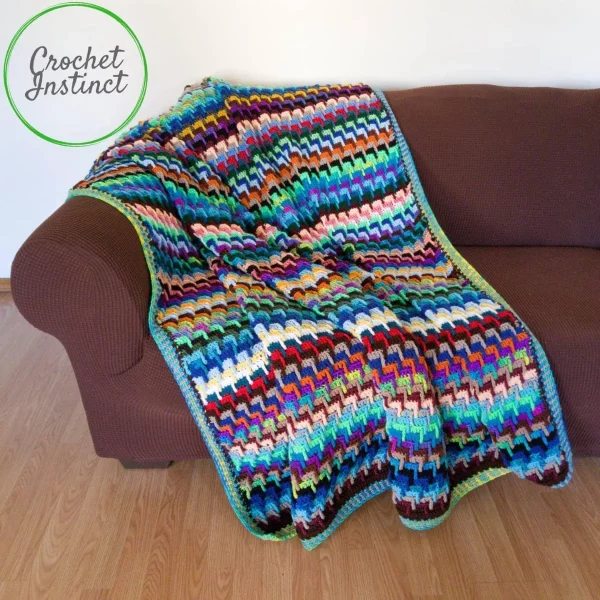 Scrap Yarn Stash-Buster Blanket
Use up all your leftover yarn (as long as it's the same yarn weight/thickness) to make this fun blanket!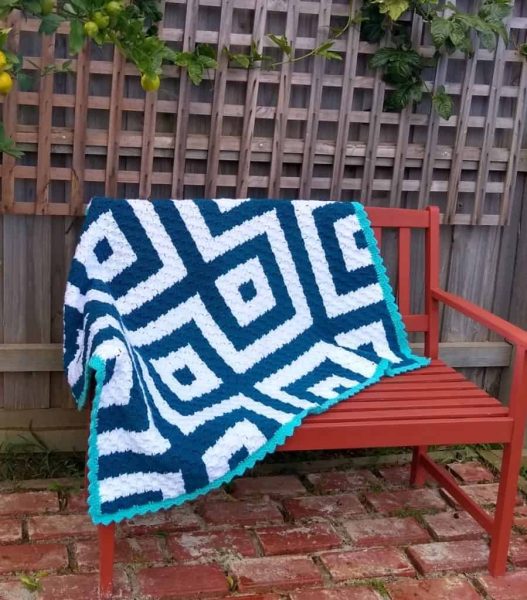 Connected Squares Blanket
You can create interesting geometrical patterns with this fun crochet technique.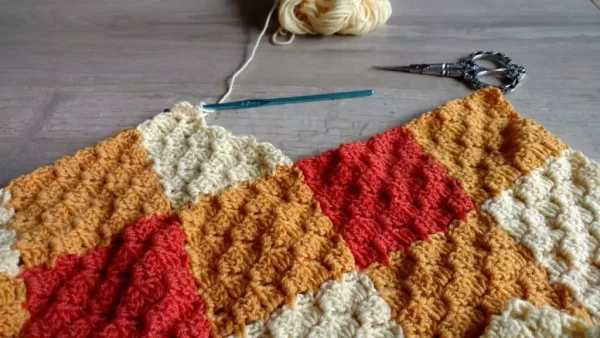 Gingham Blanket
The Gingham Blanket is worked from corner to corner and you can learn how to do that with this pattern.
Half Double Crochet Stitch (and Variations of Half Double Crochet)
When I was learning to crochet, Half Double Crochet stitch was the third stitch I learnt (after single and double crochet) and it's one of my absolute favourite stitches for blankets! Check out this baby blanket that uses Half Double Crochet stitches in combination with slip stitches. You can make it any size as a throw or a larger blanket.
Half double crochet stitch is very versatile and is perfect for creating soft and squishy blankets. Apart from being very easy to crochet, it creates a fuller texture, softer crochet fabric and works up pretty fast. Below you can find more crochet blanket patterns using this simple crochet stitch.
Free Crochet Blanket Patterns using Half Double Crochet Stitch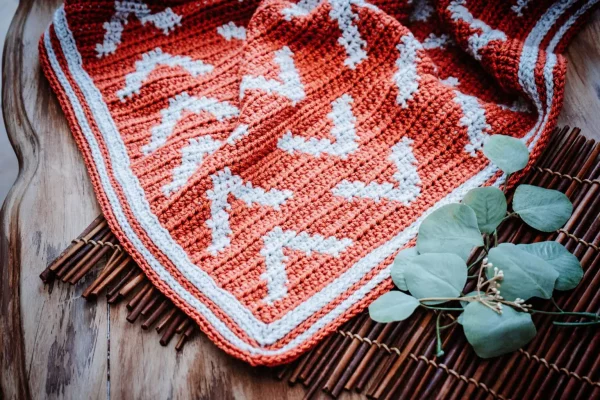 Tapestry Arrow Crochet Blanket
Have you tried colourwork? With the easy stitch repeat you can learn this technique and make this fun blanket!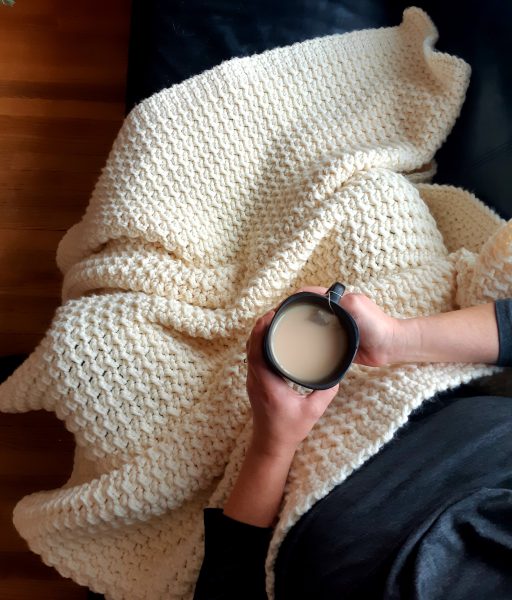 Chunky Crochet Blanket
If you want a little more texture you can use this easy stitch crochet pattern.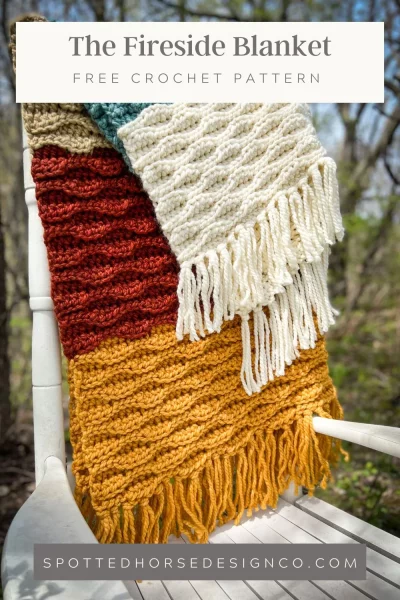 Chunky Crochet Blanket
I love the combination of colours in this blanket! The stitch pattern may be easier than it looks!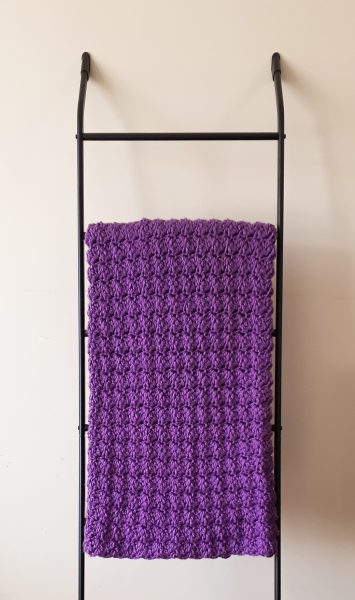 Chunky Crochet Throw "ANDREA"
Easy and quick stitch to make this lovely, textured blanket.
Different Crochet Stitches for Blankets
If you are ready for more, below I have put together all the different types of crochet stitches such as Puff stitches, Triple or Treble crochet, Waffle stitch, Front Post and Back Post Double Crochet and more! Find the one that catches your eye and find more about the stitch inside the free pattern. There are blankets that have loads of texture such as the Waffle stitch – perfect for cold nights as it will keep you warm and toasty. Or the chevron style blanket, classic and elegant. Puff stitches create a fun texture and a unique touch.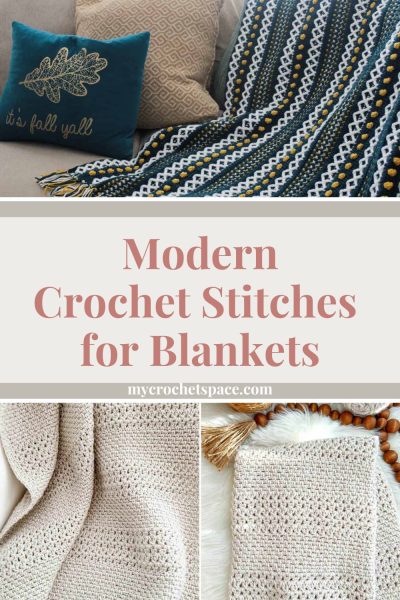 Free Crochet Blanket Patterns using a Combination of Crochet Stitches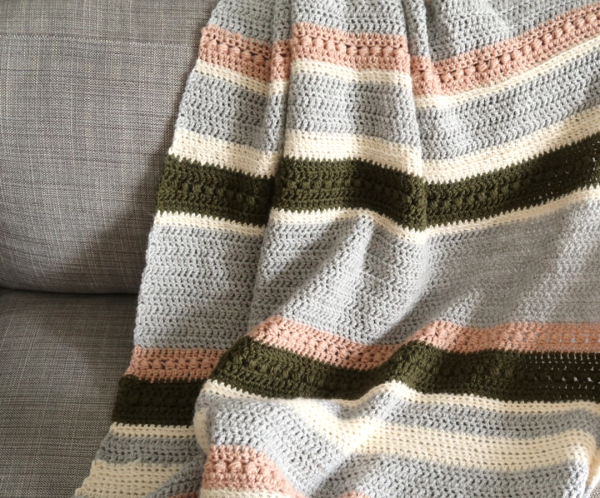 The Herfst Blanket – Easy Crochet Blanket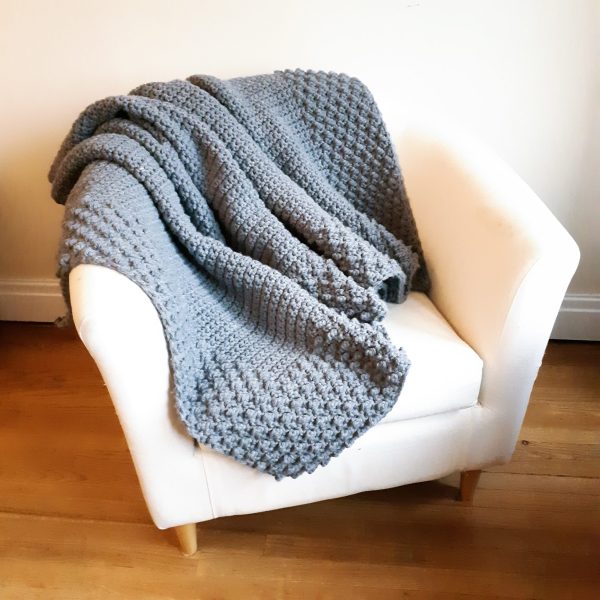 "FAITH" Chunky Crochet Blanket
Bulky Puff Stitch Crochet Blanket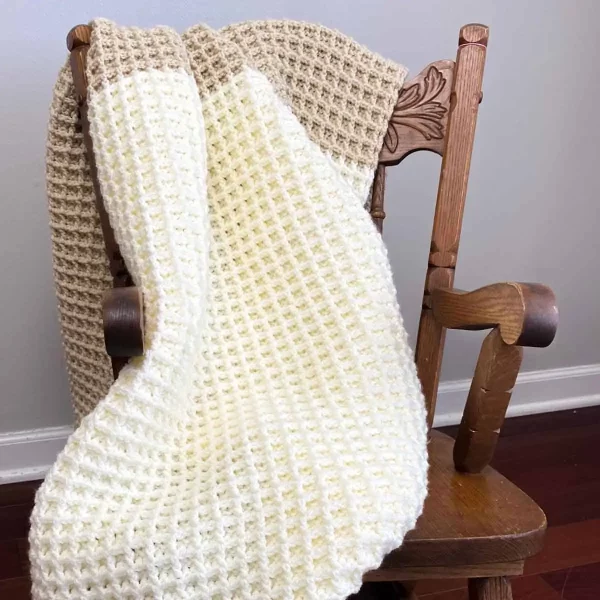 Waffle Stitch Crochet Blanket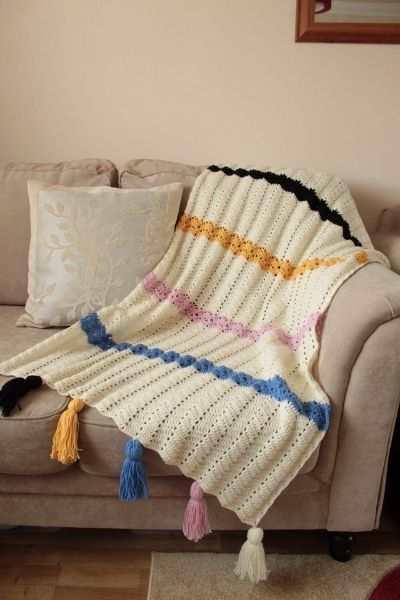 Free Chevron Puff Stitch Crochet Blanket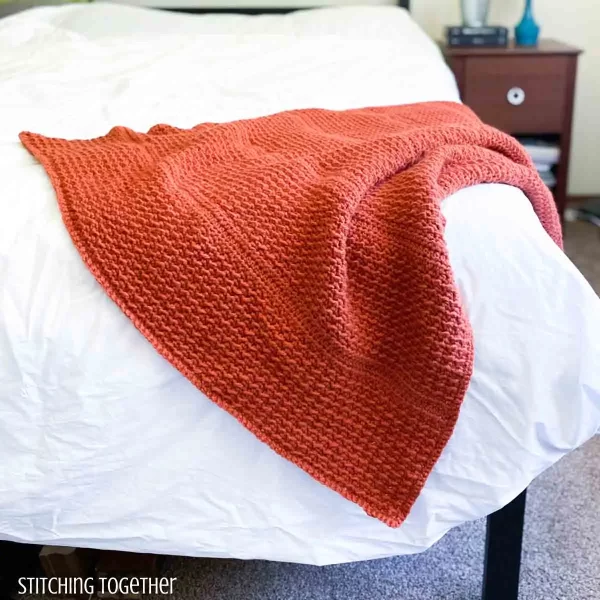 Caprock Canyon Crochet Lap Blanket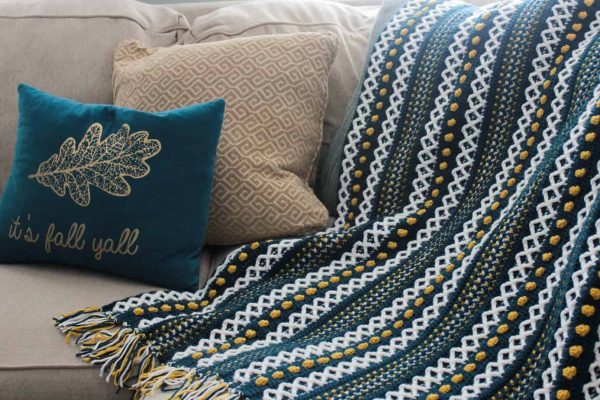 Modern Crochet Blanket with Beautiful Texture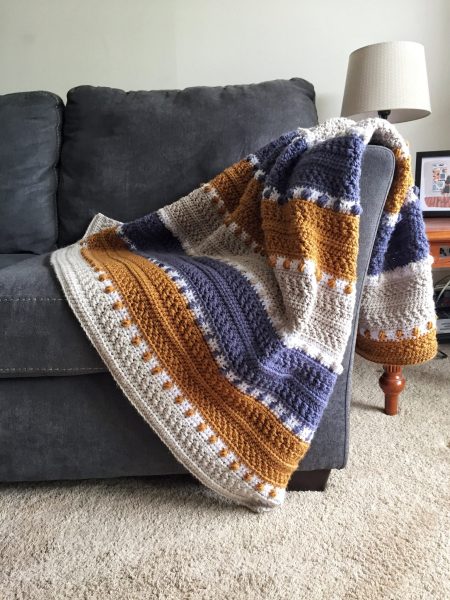 How to Crochet the For the Love of Texture Afghan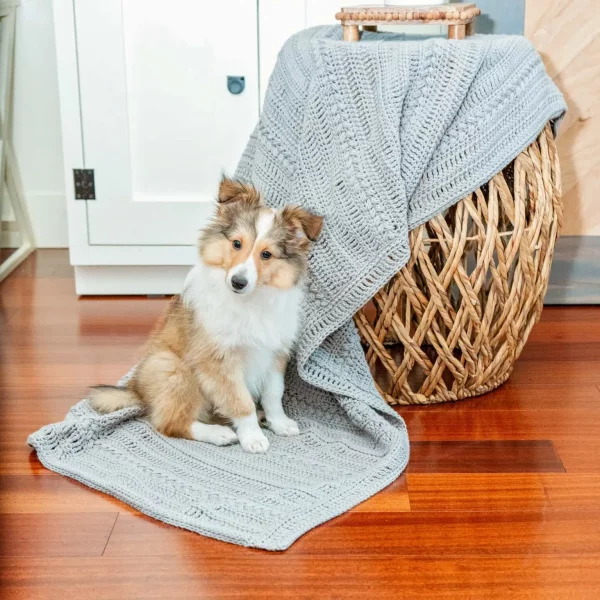 Crochet Garden Blanket Free Pattern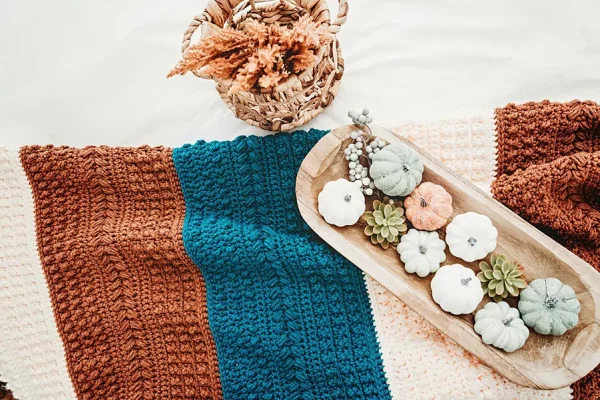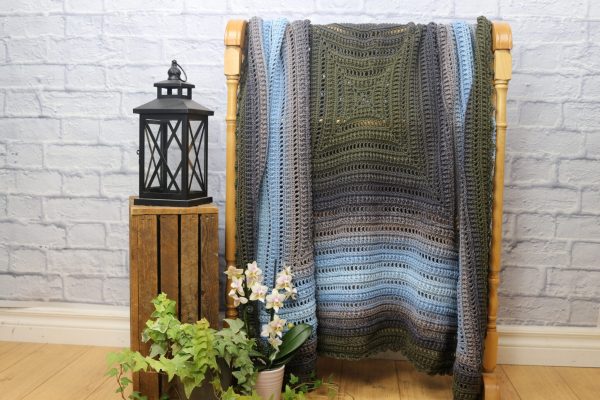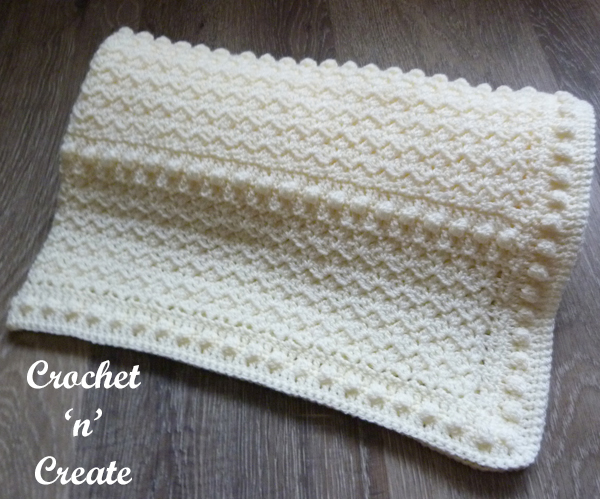 Crochet Soft Textured Blanket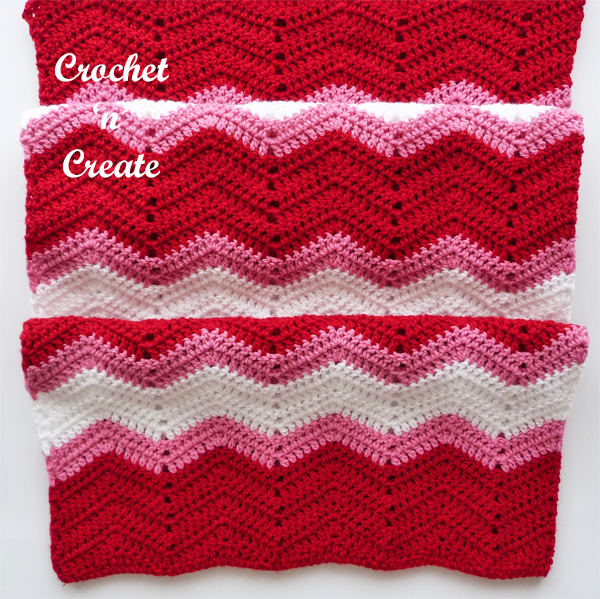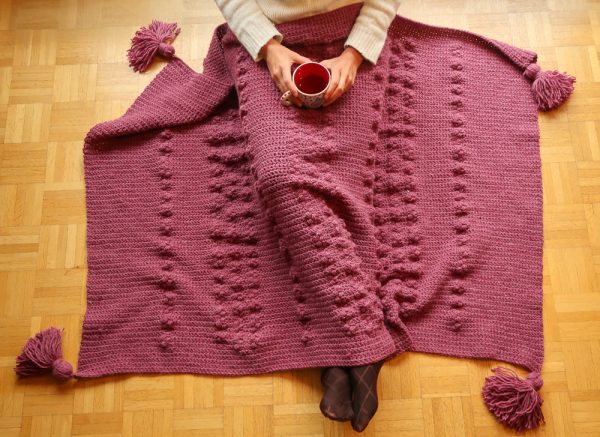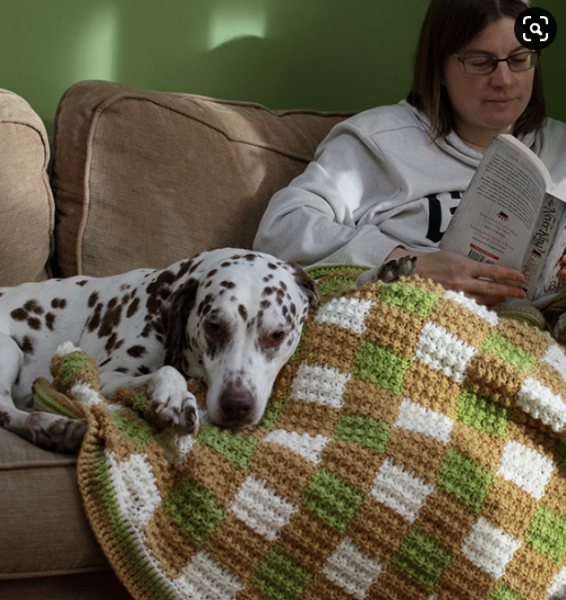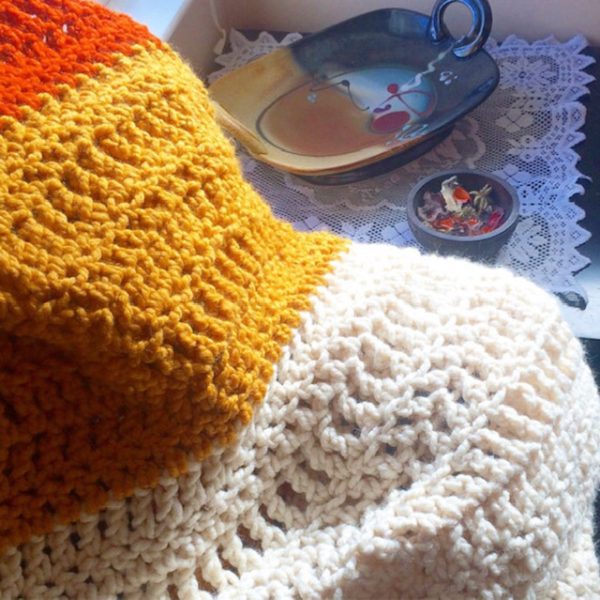 I hope you like the variety of crochet stitches in these blanket patterns and get inspired to make one for yourself! The main thing to remember is that you have fun and enjoy the process of crocheting, no matter how long it takes. And if you picked a stitch that's slightly out of your comfort zone but you really like the way it looks, take extra time, be kind to yourself while you're practising and don't worry about the time until you are comfortable with it. There are many stitches that seem more difficult in the beginning but once you get the hang of it, the stitch suddenly becomes pretty easy! 🙂
Let me know in the comments below what is your favourite crochet stitch for blankets!
More Crochet Stitches
More Free Crochet Blanket Patterns